Lethbridge-based Pure Power Wrestling has a card Oct. 1
Posted on 26 September 2022 by Prairie Post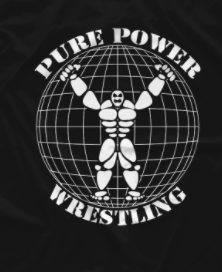 An event 11 years in the making will see Pure Power Wrestling take over the ENMAX Centre this Saturday with Bridge City Brawl.
A card that is poised to be the biggest non-WWE produced even in Southern Alberta in over 33 years, this is the first time an independent wrestling promotion has run in the ENMAX Centre.
"For a promotion that began holding events in front of 100 people 11 years ago to have grown into something that can run in the ENMAX Centre is special," said Jim Kristensen, Partner in Pure Power Wrestling. "The fact that we are Lethbridge-based and have been embraced by the community to this extent makes us really grateful."
The stacked card of wrestling action will feature a Steel Cage main event pitting PPW Heavyweight Champion Kyle Sebastian against former Stampede Wrestling and TNA Impact Wrestling star Johnny Devine, in the culmination of a personal rivalry.
"Devine stole my title belt. He and his friends have injured me. And this Saturday at the ENMAX Centre, in front of my family and my friends and the fans of PPW, I'm going to settle the score," said Sebastian.
Second from the top of the card will be the no rules Bunkhouse Stampede match. The team of the Mullet Mafia – PPW Cruiserweight Champion Dewey Robson, "The Hillbilly Hound Dog" Drayco, Canadian-born Mexican Lucha Libre star Lil' Blay, and 369-lb "Big Sexy" Bradley Graham – will face off against the Canadian Strong Style Assassins – "Crude Oil" Cody Mac, "Devilish" Deven Devlin, "Handsome" Cam Hanson, and Big D – in what promises to be pure pandemonium.
In the Bunkhouse Stampede there are no rules, anything goes, and wrestlers can be eliminated from the match anywhere within the ENMAX Centre.
Also featured on the card will be an Oklahoma Bull Rope Match between Tyler "Hard" Knox and "Sexy Cowboy" Bryn Watts; an appearance by WWE Superstar Carlito as he takes on Sydney Steele; a grudge match pitting Travis "The Heat" Copeland against "Type Eh" Michael May; Joshua Kirby vs The Rogue in a Hair vs Hair match that will see the loser shaved bald; and Chris Perish one-on-one with Tyson Hiller.
"The amount of support we've seen from everyone: our fans, our partners, The ENMAX Centre, and the community as a whole has really been something else," said Steele. "The only thing left for all of us to do is gear up for a fight."
Bridge City Brawl is live at the ENMAX Centre on Saturday, October 1. For more information contact Kevin Farrell at 403-849-0933 or email kevin@purepowerwrestling.ca.