Redcliff Youth Centre transitions from summer to autumn thinking
Posted on 14 September 2022 by adminis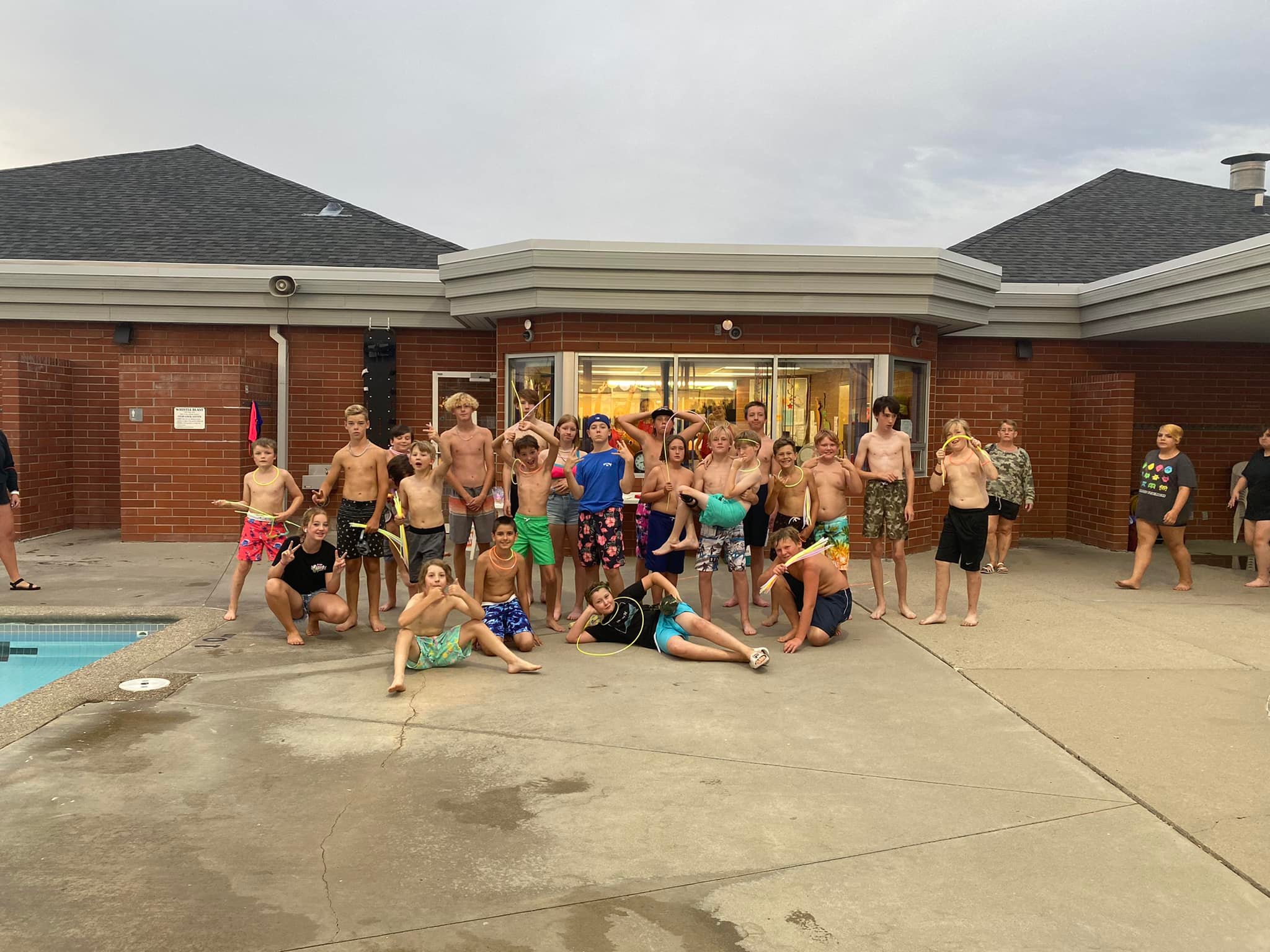 As Redcliff's youth return to school after a long summer, Redcliff Youth Centre's Executive Director Taylor Bartram looks forward to everything the autumn has to offer.
The Youth Centre was initially formed in 1990, said Bartram, and has seen a lot of change over the years, as youth grow up and new children come to enjoy the various programming.
"We're always trying to revamp our programs or add new ones," said Bartram, who added a much more recent development that's allowed them to ramp up what they can offer. "Since 2019, our centre has been completely renovated. But we got a grant through the Home Depot Orange Door project. So that allowed us to fully renovate our inside and add a more home-like feel for our youth."
This summer has been "packed full of fun," said Bartram, with countless events, fundraisers, and different activities to help keep children and teens connected while they aren't attending school.
"Last week, we were a part of the fresh start to school. The week before that we did the Big Brothers Big Sisters Amazing Race and we did the glow swim with the Redcliff Aquatic Centre. Every Wednesday throughout the summer, Alberta Health Services has been coming in, funding our programming, doing a variety of different activities with our youth. This upcoming Wednesday, we are going to Lions Park to do some long game activities and just hang out in the sun before the summer ends," said Bartram.
Another highlight included the "Wake-A-Thon," in which the youth pledged to stay up all night, which most of them managed. Bartram noted it may have been more difficult for the staff to stay awake than it had been for over 50 kids, propped up on sugar and fun for the entirety of the night.
With school opening up again on the 29th, the hours of the centre will be changing back to their normal school year hours, opening at 3 p.m. and running until 8 p.m. from Monday to Thursday, with a later closing time of 10 p.m.
"We will also be starting our homework program again every Tuesday and Thursday, as well as our hot lunch program on Wednesdays for Parkside youth," said Bartram. "And it is open from 11:20 a.m. to 12 p.m. We also have a lot of arts and culture programming, mental health and wellness programming happening."
Further plans include a yoga retreat on the 12th, as well as activities such as fall baking, board game nights, and paintings.
Bartram also invites members of the community as a whole to the Redcliff Youth Centre AGM, on September 21st.
"That is open to all community, all of our sponsors and members, they're able to come in and see our centre, get a feel of what we offer," said Bartram. "And then we will be hosting our AGM starting at 7 p.m. For those that want to sit in and learn more about our business plan and what we have to offer in the next coming year."
Part of that coming year is their 3rd annual haunted house, which Bartram adds that they're still looking for volunteers for.
"We are just in the midst of starting to plan it. So with that, we are always seeking volunteers to help us with the setup process of it. With operating it, helping hand out candy, working our registration table, even being scarers throughout the haunted house," said Bartram. "We open it to anybody above the age of 12. And then we also would like to have volunteers to help with the teardown aspect of it. Our volunteers we are seeking would be helping with the setup that would start mid September."
The house will open on October 18th, and run through until the 31st, after which it will require about a week's worth of tear-down, said Bartram. Since it's inception, the event has been one of the biggest events of the year with the help of Suntaira Growers, who are "very helpful throughout the whole process of helping decorate, helping set up, helping operate it and helping tearing down. So we're extremely thankful for the relationship and partnership we have with the Sunterra growers," said Bartram.
The centre is looking for approximately 20 volunteers to make the house possible, though more would be more than welcome.
"We're all really excited for it, it helps bring out families to our small town, get a feel For our community, and hopefully bring some more registered youth to our centre," said Bartram.