Pincher Creek RCMP arrest and charge male with property offences
Posted on 14 September 2022 by Ryan Dahlman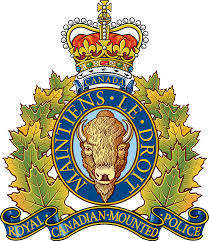 Pincher Creek RCMP attended a local residence for follow-up with an investigation. Upon arrival, a male was seen running from the residence. He was later located and was found to be in possession of a stolen Polaris side-by-side and a semi-automatic Browning rifle chambered in 30-06. He was also breaching previous release conditions. Investigation revealed that the rifle had been stolen from Fort McLeod.
Jesse Flett (36), of no fixed address, has been charged with the following offences:
• Fail to comply with release order (x3)
• Possession of stolen property over $5000
• Possession of a firearm contrary to order
• Careless storage of a firearm
• Unlawful possession of a firearm
• Possession of a weapon obtained by crime
Following a judicial hearing, Flett was remanded and will be appearing in Pincher Creek Provincial Court on Sept. 20.