Midwife assisted water immersion births now available at Taber Health Centre 
Posted on 29 August 2022 by Prairie Post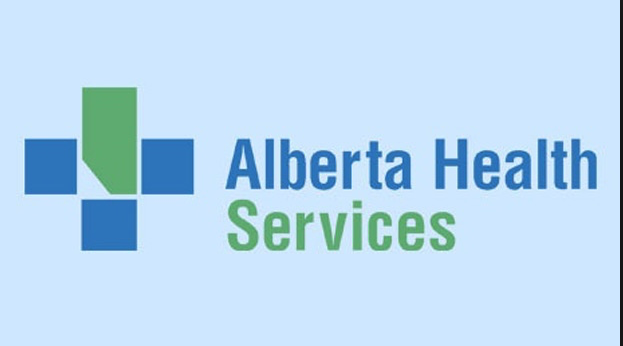 Midwife assisted water immersion births now available at Taber Health Centre 
Expecting patients accessing midwifery services in Taber, Alberta now have the option of midwife supported water immersion births at the Taber Health Centre.
Registered Midwives have been able to support deliveries at the health centre since December 2020. With the addition of water immersion facilities and additional staff training, the Taber Health Centre became the first site in Alberta Health Services South Zone to offer the midwife supported service in early August.
Dr. Aaron Low, Chief Zone Medical Director, says more patients and families are requesting water immersion to help manage pain during labour and birth.
"It's great to see our teams work collaboratively to provide options and excellent care to our maternity patients," says Dr. Low. "No matter where you receive care in the South Zone, our focus is on ensuring families feel safe and supported before, during and after labour."
Water immersion means at least part of labour or delivery, or both, happens in a pool of warm water. It has long been a common practice for Registered Midwives and their clients in communities.
Registered Midwife Stacy Peleskey says about half of her clients request a water birth for reasons such as pain relief, support or comfort, but it has been previously limited to home settings
"Some clients may feel safer delivering at the hospital," says Peleskey, a former Registered Nurse at the Taber Health Centre. "Now clients won't be losing that option of having a water birth whether they are delivering at home or in hospital."
Yolanda Fehr was the first patient to utilize the new equipment. After some challenges during her first child's birth, she chose a midwife to support her after hearing about the different techniques they use to help cope with pain, including water immersion.
"We weren't sure we would like to do it at home, because I lost quite a bit of blood with my first," said Fehr. "Then it just happened that we had the privilege, that Taber Health Centre now had the pool and we could try (water immersion in hospital), because we weren't quite comfortable doing it at home."
Midwife supported patients who meet safety criteria are able to use the sanitary immersion pool equipment on site. The AHS Water Immersion During Labour and Birth Policy and Guideline, approved in 2020, provides guidance to support this practice safely.
"As the first site in the South Zone to offer water immersion in hospital as an option for clients of Registered Midwives, our health care team is pleased to support patients and midwives in its implementation," says Andrea Hargrove, Community Medical Director for Taber Health Centre.
Thanks to the support of donors, the Taber and District Health Foundation funded the $3,000 cost to purchase the equipment and supplies needed for water immersion births. With the support of the Provincial Midwifery Administrative Office, healthcare staff have been working on implementation for the past year, purchasing equipment, ensuring safe and sanitary practices, and training nursing staff.
There are currently 11 Registered Midwives in AHS South Zone serving clients in Brooks, Lethbridge, Medicine Hat and Taber. About 6,450 Albertan families accessed care from Registered Midwives over the past year, including approximately 400 people in the South Zone.
Registered Midwives provide a full spectrum of maternal and newborn care, from prenatal to labour and delivery, until six weeks postpartum. There are over 160 Registered Midwives providing services through staff appointments with AHS across the province. Physicians, care teams and Registered Midwives work together at sites to ensure families feel safe and supported throughout their delivery.
To inquire about water immersion births at Taber Health Centre, residents in the Taber area can request midwifery services through the Alberta Association of Midwives Request Care webpage at alberta-midwives.ca/request-care.
Alberta Health Services is the provincial health authority responsible for planning and delivering health supports and services for more than four million adults and children living in Alberta. Its mission is to provide a patient-focused, quality health system that is accessible and sustainable for all Albertans.