Highway 3 Ale Trail partners launch collaborative brew
Posted on 24 August 2022 by Prairie Post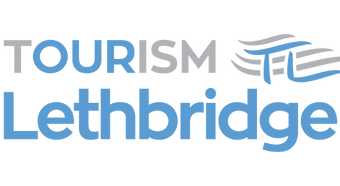 By Ry Clarke
Tourism Lethbridge is partnering up with Tourism Medicine Hat, the South Canadian Rockies Tourism Association, and eight breweries across the region to present a special new southern Alberta pale ale, Southern Exposure.
Born from the collaboration of its previous project together, the Highway 3 Ale Trail, the brew and trail links tourist opportunities between the breweries along the Crowsnest Highway in southern Alberta, giving a unique beer-tasting opportunity to beer lovers.
"We started this process when we went to the Calgary International Beer Festival. We had a row set up with our Highway 3 Ale Trail tourism partners. We had all of the breweries from Medicine Hat, Lethbridge, Fort Macleod, and Crowsnest Pass with us," said Erin Crane, CEO of Tourism Lethbridge. "Getting to talk about what the individual breweries were doing and also a chance to talk about Lethbridge and the region and all the great tourism opportunities. We also did the same thing up in Edmonton, at the Edmonton Craft Beer Festival. During those events, all the breweries had a chance to chat with each other and get to know one another. It became a little Highway 3 Ale Trail family. This collaboration brew coming out of it is just one more way to keep the momentum going."
Three Lethbridge-area breweries were involved in the collaboration, Theoretically Brewing, Spectrum Ale Works, and Stronghold Brewing in Fort Macleod. Bridging the gap is Medicine Hat's Hell's Basement Brewery, Travois Ale Works, and the Medicine Hat Brewing Company all the way out into the Crowsnest Pass with Oldman River Brewing and The Pass Beer Company. The trail is intended to create a unique tourist opportunity for beer tasters looking to explore the region.
"We do have some transportation companies that are looking at providing tours so that way you don't even have to drive. The idea is a tourism and economic growth strategy where we want you to go stay in these areas. In Medicine Hat, go visit all the breweries have a good time and stay the night. Then get up and drive to Lethbridge, go visit all the breweries here, stay the night. Then get up the next day and go to the Crowsnest Pass and visit all their breweries and stay the night before you head back out on the road. It's trying to give people stuff to do in these cities. Encouraging them to stay longer in our areas and spend money, not only at the hotels, but the restaurants, the retailers, everybody that contributes to the tourism economy," said Crane.
The brew will be available in the last week of August at the breweries along the Trail. It is a light ale with tasting notes of citrus and pine, delivered over a smooth and clean malt body.
"With this collaboration, all of the brewers got together at Medicine Hat Brewing Company in the early part of summer. We brewed a couple of batches of a pale ale that we've now named Southern Exposure. It was a really fun day of hanging out with other brewers and talking about the industry and learning a little bit more about each other and out of it came a great beer which we're looking forward to sharing," said Kelti Baird, managing owner of Theoretically Brewing. "It'll only be available for a short period of time. But that being said, if it goes over really well, there's nothing preventing us from doing another one for next year."
With locally sourced ingredients from around the region, the beer showcases not only the talented workers that brewed it, but how ingredients from Alberta can also make a great tasting beer.
"It would be awesome if local folks would support their local breweries and try craft beer for the first time if they haven't before. It's a different flavour than what a lot of the domestics produce and it supports your local community," said Baird.