Medicine Hat drug dealer arrested, $100G worth of drugs seized
Posted on 18 August 2022 by Prairie Post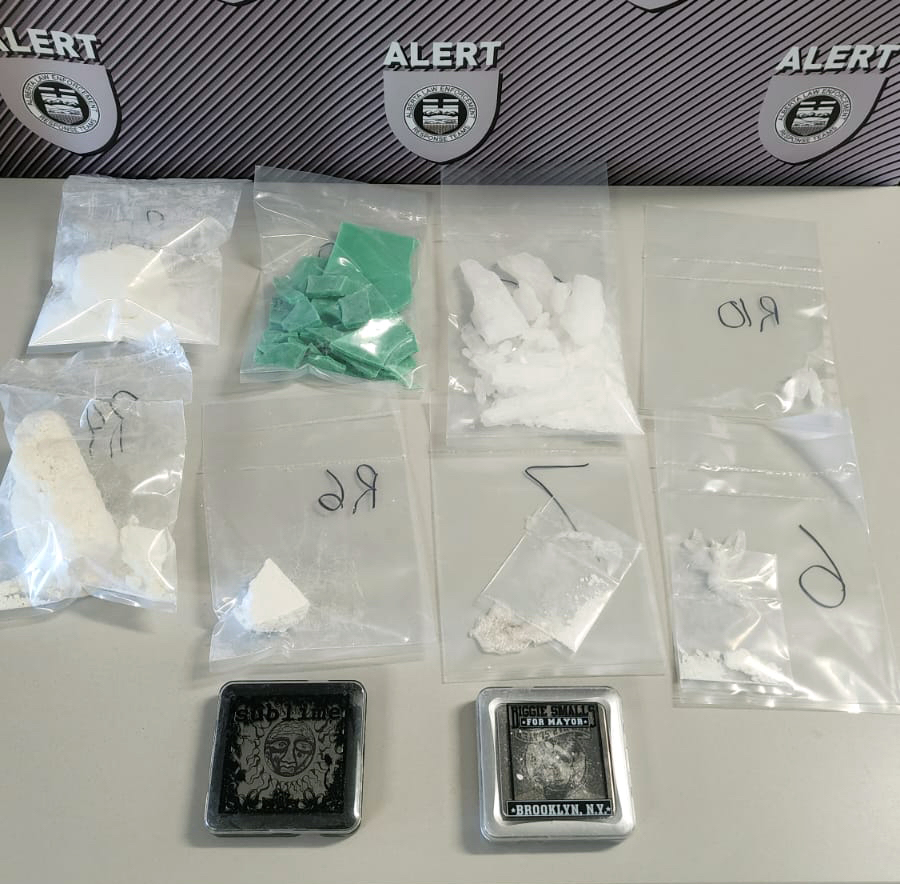 A sample of what was seized by ALERT.
Contributed
One person was arrested and over $100,000 worth of drugs was seized after a Medicine Hat hotel room was searched.
ALERT Medicine Hat's organized crime team and Medicine Hat Police Service teamed up to make the seizure and arrest on August 11, 2022. Criminal intelligence was shared between the two partner agencies concerning suspected drug trafficking activity in the region.
A search warrant executed at a hotel in Ross Glen that resulted in the following items being seized:
• 242 grams of fentanyl;
• 252 grams of methamphetamine; and
• 423 grams of cocaine.
The drugs have an estimated street value of $106,000.
"Our agencies work in tandem to keep Medicine Hat safe and take harmful drugs off the street. This is a large amount of cocaine, fentanyl, and methamphetamine to take out of circulation, and in doing so also hold a drug dealer accountable," said Staff Sergeant Ryan Thorburn, ALERT Medicine Hat.
Mathew Hillier was arrested and the 37-year-old man was charged with:
• Possession of drugs for the purpose of trafficking;
• Possession of stolen property;
• Obstructing a peace officer; and
• Failure to comply with a release order.
Hillier is scheduled to appear in court on August 18.
Members of the public who suspect drug or gang activity in their community can call local police, or contact Crime Stoppers at 1-800-222-TIPS (8477). Crime Stoppers is always anonymous.
ALERT was established and is funded by the Alberta Government and is a compilation of the province's most sophisticated law enforcement resources committed to tackling serious and organized crime.