Raymond RCMP lay several charges against Picture Butte man following string of occurrences
Posted on 27 July 2022 by Ryan Dahlman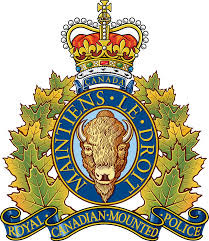 Contributed
On July 25, shortly before 4:00 p.m., Raymond RCMP received multiple calls regarding a male attempting to break into a residence on Township Road 640 and Range Road 205 near Raymond, Alta. It was reported that the male suspect was the same suspect who had stolen vehicles on July 20 and July 21, 2022 from the same area.
The male suspect gained entry to a private residence, stole keys to a pickup truck and fled the area in the truck. Cardston RCMP located the suspect, however he evaded police and drove into the City of Lethbridge.
With the assistance of Coaldale RCMP, Alberta RCMP Police Dog Service and Lethbridge Police Service, the suspect was located hiding in a private residence that he had broken into, and taken into custody.
Travis Taylor (31), a resident of Picture Butte, has been charged with the following offences:
• Possession of Stolen Property over $5000
• Possession of Break in Instruments
• Assault
• Assault with a weapon
• Mischief over $5000
• Flight from Police
• Break and Enter to commit Theft
• Break and Enter to commit Mischief
• Resist Arrest
• Fail to comply with conditions of an Undertaking (x2)
• Possession of a controlled substance
Taylor was also arrested on 8 warrants with 32 outstanding charges from Raymond RCMP and Lethbridge Police Service.
Following a Judicial Interim Release Hearing, Taylor was remanded into custody awaiting his first court appearance.