Basketball camp in Bow Island will attract from the region
Posted on 27 July 2022 by adminis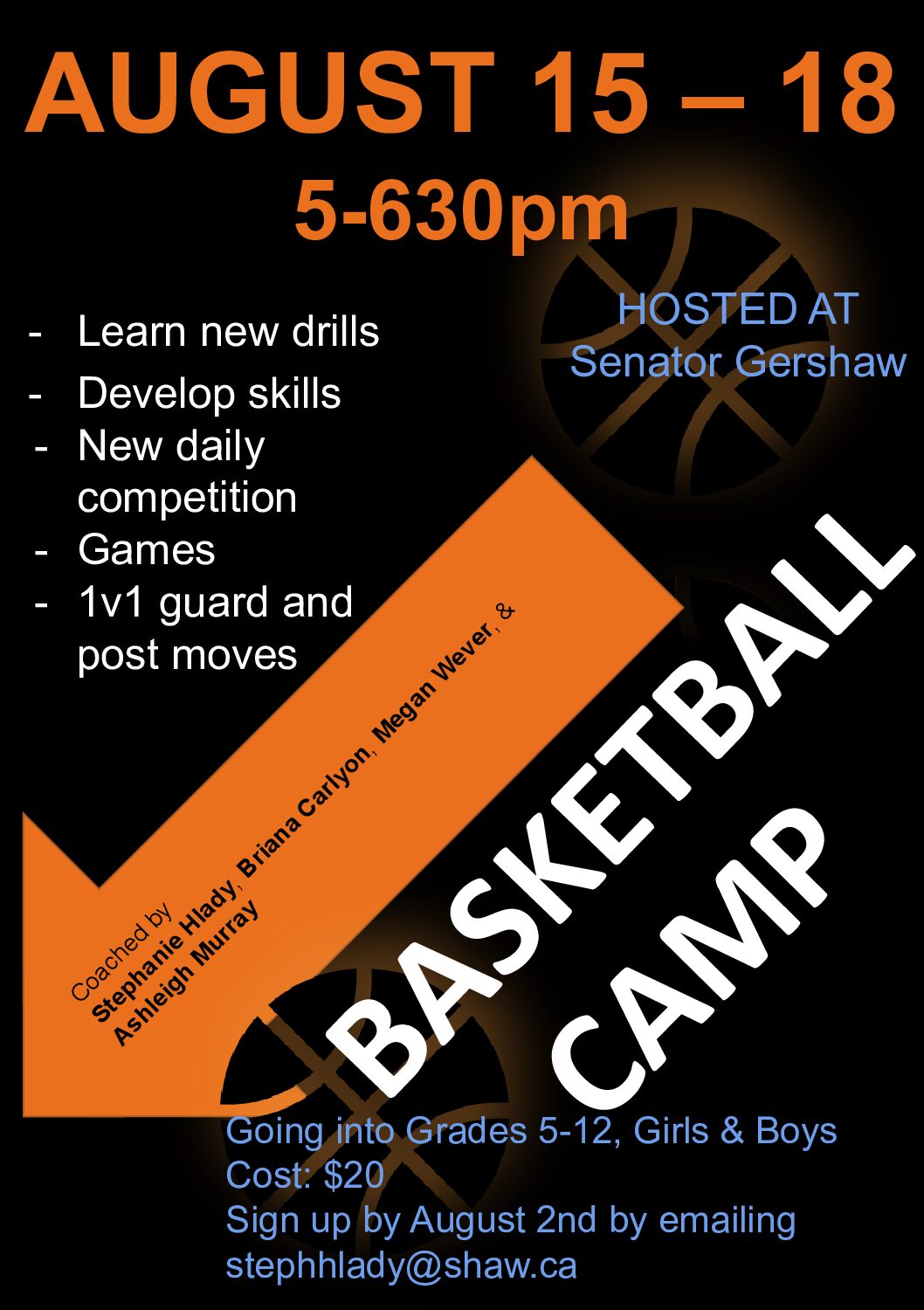 For kids looking for something to do this summer and improve their chances of making the team this fall, basketball camp in Bow Island returns this August.
This is the second year that the camp has been hosted, said coach Stephanie Hlady. Hlady coaches at St. Michael's School in Bow Island during the school year.
She said that they're hoping to get kids not just from Bow Island, but from many of the surrounding communities as well.
"The camp is available for all kids in Bow Island and area. So we have Seven Persons, Grassy Lake, Taber kids come and Burdett kids come. And I'm hoping that some Foremost kids will come as well. And we decided to start the camp because it's just so much fun to have a basketball camp. And the coaches just love basketball and wanted to have this opportunity for kids to play and get together in a camp format."
The camp focuses on keeping kids active and player development, said Hlady, regardless of skill level or experience with the sport. The camp is for youth from the age where they would be starting grade 5 to those who will be entering grade 12 this year.
"There's four of us coaches, and we all coach at different levels. So elementary, junior, and senior high. And so we have lots of experience," said Hlady. "And I guess the main thing is that we all love basketball. So we want the kids to come away with some new skills and some new friends."
The previous camp was successful, with 25 kids attending, and this year is already shaping up for success with the applicants already starting to trickle in, said Hlady.
Camps like these are fairly simple to set up, said Hlady, due to knowing other coaches in the area also looking to help local youth and find something to do over the summer months. Last year's camp only had two coaches, but with the level of interest shown, it was obvious they would need more.
Basketball camp takes place from August 15–18th from 5–6:30 pm each day.Everyone's welcome, and the entry fee is $20. And you can sign up by August 2 by emailing Hlady at stephhlady@shaw.ca.