Killer of Bow Island nursing student dies, sources say
Posted on 13 July 2022 by Prairie Post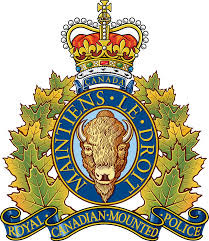 Alberta Newspaper Group
The man convicted of killing and hiding the body of a Bow Island nursing student 10 years ago is dead, sources say.
Jerrison Herve Stopanski, 44, served a total of five years in prison after pleading guilty to manslaughter in 2014 just as his second-degree murder trial in the 2012 death of Amy Lewis was about to proceed.
His prison term to the lesser offence caused an uproar in the community, especially considering the location of the body of Lewis was never revealed.
Sources tell the Medicine Hat News this week that Stopanski was living near the community of Empress, in Special Areas No. 2, and died over the long weekend, with police called to his address.
Officials with the Oyen RCMP detachment told the Medicine Hat News on July 6 that officers responded to a mental health call at an address matching the description on July 2. That concluded in the early morning hours of July 3 with a man declared deceased.
"We do not identify persons in cases like this," said Cpl. Mazoroff, of the Oyen Detachment.
"There's nothing criminal that we are looking into … but there is still an open investigation at this time."
Empress residents contacted the News early this week seeking more information.
They say the man involved was Stopanski, who had moved to the area one year ago to live with a woman, and was going by a different name.
When his identity was revealed, said the neighbour, unease spread in the community.
Members of Lewis's family told the News through an intermediary that, "as nothing has been confirmed by police, there will not be a statement by the family at this time."
Lewis, 24, at the time of her June 2012 disappearance, was working as a nursing aid at the Alfred Egan Home in Bow Island when police say she drove to Medicine Hat to meet Stopanski who she had just met online.
Police found her car two days later and linked Stopanski to the scene with DNA evidence. A general search for her body was called off in late July that year after involving local police, rescue agencies and helicopters from CFB Suffield and HALO.
Stopanski was released from custody in late 2017 with two years remaining on a seven-year sentence, with conditions including the requirement to advise parole officers of any romantic relationships and avoid contact with the Lewis family.