Alberta Advantage Immigration Program (AAIP) acceptance
Posted on 25 May 2022 by Prairie Post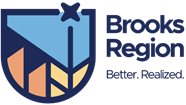 The Brooks Region has recently been approved as a designated community under the Rural Renewal and Rural Entrepreneur Streams of the Alberta Advantage Immigration Program (AAIP).
Workforce development has been an on-going problem throughout Alberta as employers seek to fill positions in nearly every industry. While to some, labour force may not seem so pivotal, it is actually the backbone of the Brooks Region economy and a vital component to economic success.
Labour force is one of the most important variables in economic development; without a sufficient workforce to support existing businesses and industries, a community will not be able to attract new businesses or support the expansion of existing businesses. Recognizing the linkage between labour capacity and economic development, Brooks Region Economic Development, representing the municipal partners in the Brooks Region, has applied and been accepted for community designation under the Rural Renewal and Rural Entrepreneur Streams of the AAIP.
The Rural Renewal Stream supports the attraction and retention of newcomers to rural Alberta through a community-driven approach. Foreign applicants will be able to apply for hard-to-fill vacancies in our community (for example, veterinarians, health care workers, staff at JBS Canada) and if hired, the Region will be able to endorse the applicant for Permanent Residency.
This opportunity provides the Brooks Region with tremendous economic opportunity as there will be highly trained, foreign workers welcomed into the community. These workers and their families will be filling positions in the workforce, purchasing or renting housing, spending money at local shops, and enhancing our diverse communities in the region.
The Brooks Region is perfectly positioned to be successful in the AAIP. Economic Development Officer, Mitchell Iwaasa, stated that "The Brooks Region is ideally situated to maximize the benefits from the Alberta Advantage Immigration Program. Our diverse population, excellent immigration and settlement services and welcoming community makes the region standout from most other rural areas in Alberta", highlighting how ideal the program is for the Brooks Region.
The Rural Entrepreneur Stream allows foreign business owners, investors and entrepreneurs to obtain permanent residency following an investment in, purchasing or opening of a business in Alberta. This not only brings new members to the community, but it also brings new businesses to the area and provide citizens with new products and services while
contributing to the local economy. Looking forward, these businesses will also provide more jobs and continue to develop the Brooks Region, expanding its capacity for residency and its business attraction.
The acceptance has widely been discussed with positivity by many, including County of Newell Councilor, Greg Skriver, who said that the AAIP is "a big initiative and a big plus for our area."
With being accepted into the AAIP, we are excited to begin the process of recruiting foreign workers to be neighbours and welcoming friendly faces into the region that we call home.
For more information about the Brooks Region's participation in Rural Renewal and Rural Entrepreneur Streams of the AAIP, please contact:
Mitchell Iwaasa
Economic Development Officer
Brooks Region
Tel. 403-362-3333