McAllister MVP of Canadian Junior Hockey League
Posted on 18 May 2022 by Prairie Post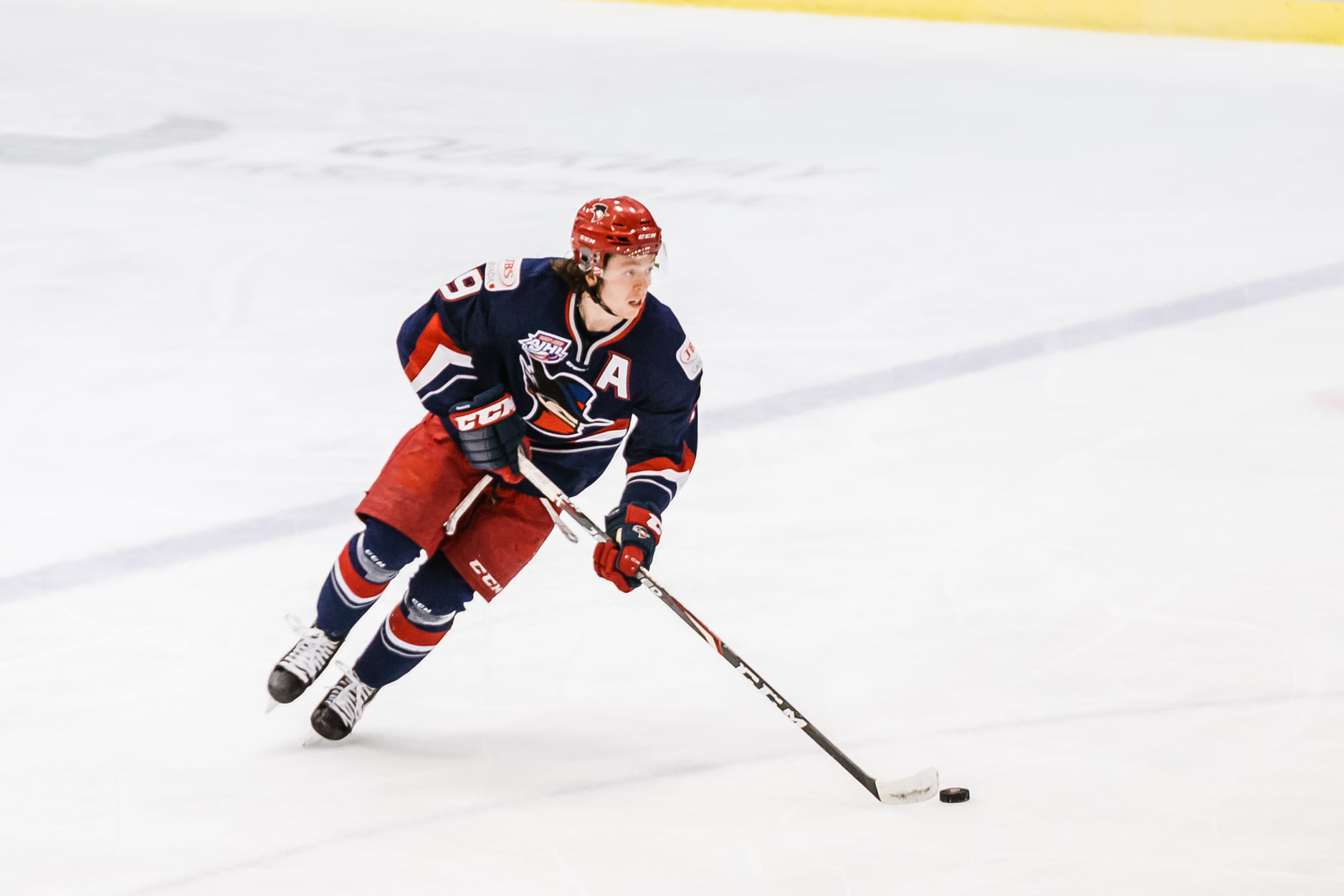 The Canadian Junior Hockey League announced Wednesday that Ryan McAllister of the Alberta Junior Hockey League's Brooks Bandits has been named its Most Valuable Player for the 2021-22 season.
McAllister earned the accolades over MVP finalists: Sean James, (F) Smiths Falls Bears (CCHL); Braden Fischer, (F) Virden Oil Capitals (MJHL); Dalton Bancroft, (F) Trenton Golden Hawks (OJHL) and Rayce Ramsay, (G) Humboldt Broncos (SJHL), following a national voting process completed by the nine leagues that comprise the CJHL.
The 20-year-old London, ON product had an incredible campaign for Brooks, helping lead the Bandits to a first-place finish in the AJHL standings, while seeing them wrap-up regular season play as the top-ranked team in the final CJHL Top 20 listings.
As the AJHL scoring champion, McAllister was also named the 2021-22 AJHL MVP and was the recipient of the Alberta Old Time Hockey Players Trophy.
Piling up 139 points in 60 games played, he went on to score 57 times, while doling out 82 assists and producing at a 2.3 points-per-game clip.
His offensive efforts saw him become the first AJHL player to record over 130 points in one campaign in 24 years.
McAllister also broke the Bandits' record for most points in a single season while becoming only the second-skater in Brooks' history to score 50, or more goals, in a season.
Among his other contributions were registering 42 multi-point performances; being selected AJHL Player of the Month, twice; collecting four league player of the week laurels; 10 AJHL game star accolades and being selected the CJHL's 1st Star of the Month, for October.
Wrapping up his third-year with the club, McAllister will continue his playing career, and further his education, in the fall on NCAA Division I scholarship at Western Michigan University (NCHC) in Kalamazoo, MI.