Young volunteer invaluable resource to Brooks community, source of inspiration
Posted on 11 May 2022 by Ryan Dahlman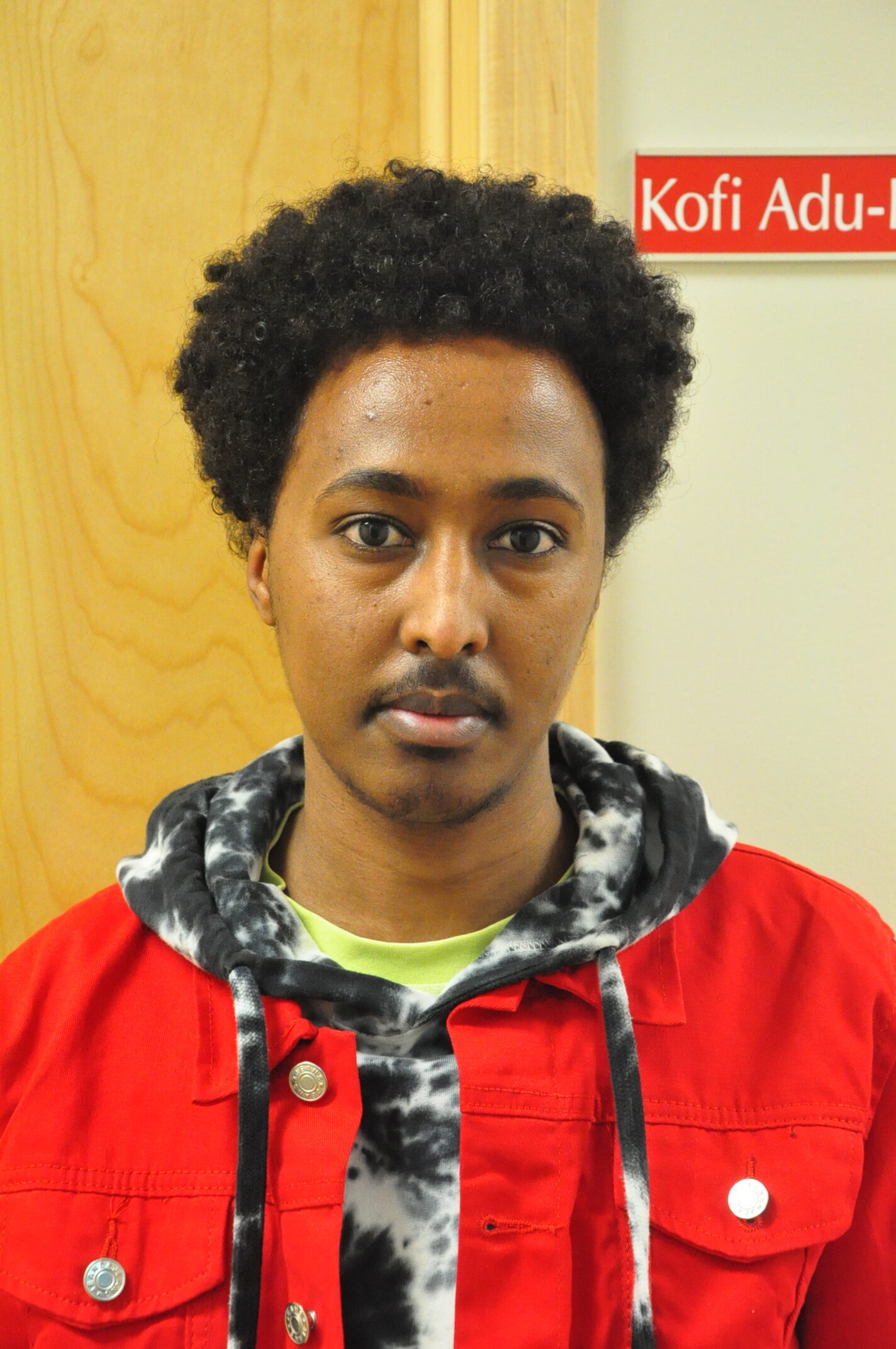 Fahad Umar is well known in the Brooks community for all of his volunteer efforts.
The polite and compassionate 20 year-old from Topia in Central African Republic truly understands the importance of helping others.
His efforts to be of assistance to his community have definitely not gone unnoticed or unappreciated by those at the Brooks and County Immigration Services (BCIS) and by those who need is help with translation of official documents.
This was especially true during the recent rush to get taxes done. One of the few people who can translate English and Sangho (the two official languages Central African Republic are French and Sangho), Umar has diligently worked at being a contributing member of the Brooks community.
Umar moved to Canada November of 2017 when he was 15. That in itself would be a difficult adjustment coming from Africa to Canada, in the winter, he said it wasn't difficult.
"It's not hard for me because I'm like, I'm a teenager at that time so I can be with my family and my mom, it was okay," explained Umar appreciatively. He had to wait to get into high school as there was some paperwork which needed to be finalized and was happy to get in.
The high school crossover was slightly delayed, but he finally got in and then pushed right away because he wanted to get into post secondary education.
During a visit with one of the counsellors, he was asked what he wanted to do profession-wise.
"I told them, I wanted to be a social worker. So they told me everything like what subjects I need and they said you have to have a 100 hours of volunteer…Well, I came in and I met with G.G. (BCIS volunteer coordinator Gurpreet Gill). And I started to help her and she asked me like, 'what can you do?' And I told her what I can do, and I'm doing it, I'm helping."
Umar is quite charismatic and super adaptable to whatever is needed. Not only can he assist with translation, he helps and understands what is needed with government forms, but he can help translate with medical and insurance situations.
Umar had to work hard to get the pronunciation down, not only being able to read it. He had to take any opportunity to learn English and perfect it whenever the chance arose during his first few years. There were a lot of trying time initially because he didn't want to say anything wrong. He went anywhere and everywhere and practised until he got it right.
Now, he is an invaluable volunteer to those in the community which he was quite surprised the large community in Brooks. He took his spare class for high school at the end of the school day. This past spring he diligently came over to the BCIS office just so he could do taxes.
Umar is grateful to be in Brooks and likes the smaller community as compared to Edmonton where he spent some time before moving to Brooks. People have been good to him and loves to be able to help.
His maturity shows through when asked about feeling pressure to help so many with a lot depending on his special gifts and his willingness and compassion to share them.
(Prairie Post will be featuring BCIS volunteers over the next few issues)