Project Hope: Hope for Nature at Police Point Park's Nature Centre
Posted on 10 May 2022 by Ryan Dahlman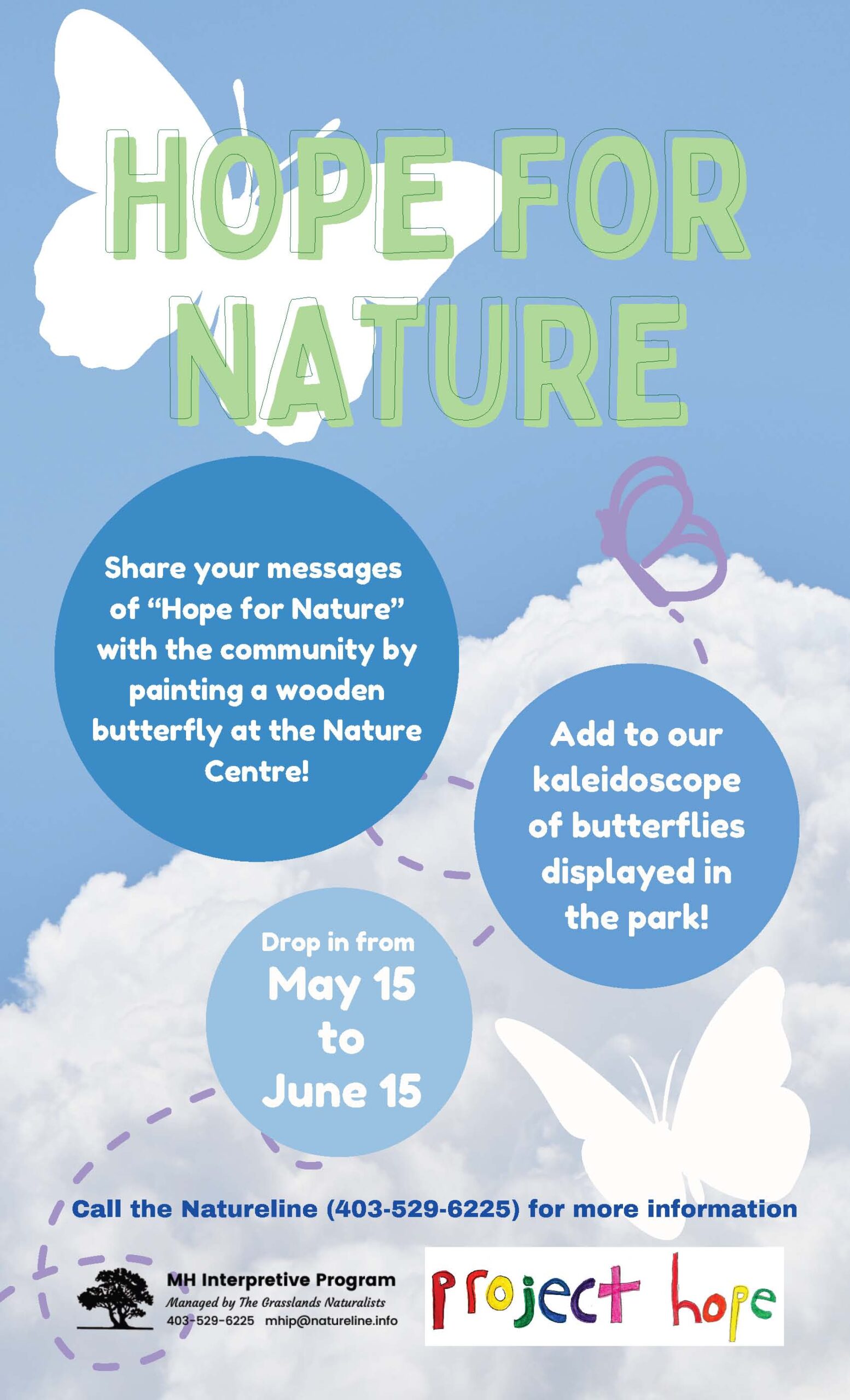 The Grasslands Naturalists have partnered with the city of Medicine Hat's Project Hope to create our own "Hope for Nature". The Interpretive Program wants to encourage the community to share their own positive messages of hope by painting a wooden butterfly at the Nature Centre. We will then be displaying these butterflies in the park. This family event is free of charge and drop-in.
So, if you want to get outdoors for some family fun, Police Point Park is the place to be. The event takes place from Sunday, May 15th to June 15th. We hope you can join us!
For more information about Hope for Nature, contact us through the Nature Line (403) 529-6225, check out our website (http://www.natureline.info), Facebook page and Instagram (policepointpark).