Papaioannou named a finalist for CJHL coach of the year
Posted on 9 May 2022 by Prairie Post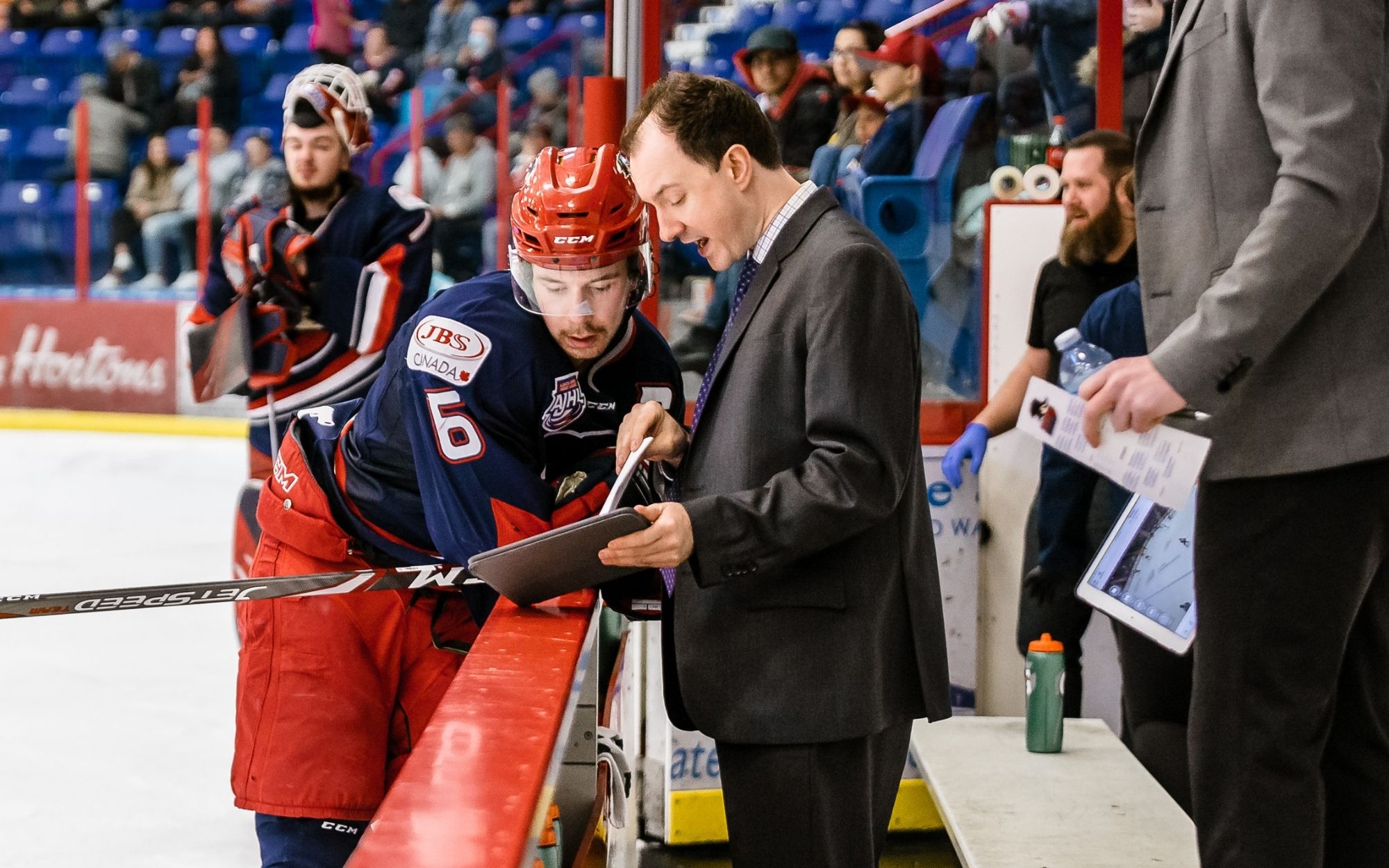 Brooks Bandits Head Coach and GM, Ryan Papaioannou has been named one of the finalists for the Darcy Haugan/Mark Cross Memorial Award, which recognizes the CJHL Coach of the Year for the 2021-22 campaign.
This honour, presented annually by the CJHL and NHLCA, is in memory of Humboldt Broncos (SJHL) head coach Darcy Haugan and assistant Mark Cross, who were among those who sadly lost their lives following the tragic events of April 6, 2018.
Papaioannou was the 2021-22 AJHL Coach of the Year winner, and this marked the third occasion he earned the award, doing likewise in 2013 and 2019.
He was also named CJHL Coach of the Year in 2013. The 38-year-old coached Brooks to a first-place finish for the fifth time, and their fourth 50+ win season, to capture the Dave Duchak Trophy as AJHL Regular Season Champions. Serving as Bandits head coach and GM since 2010, he is a two-time Canadian National Junior A Champion and six-time AJHL champion. He's the all-time leader in AJHL Championships as a Head Coach, passing Don Phelps who held the record with five.
Brooks completed the 2021-22 regular season with a record of 52-6-2 and 106 points. The Bandits will enter the AJHL Record Book tied for third in the category of most wins (52), tied for sixth overall for fewest losses (6) and tied for fourth in the category of most points (106). Brooks led the AJHL with 371 goals for, placing them second in the AJHL Record Book behind the 1972-73 Calgary Canucks.
Each of the finalists were determined through a voting process completed by the CJHL's nine-member leagues, for their respective contributions over the course of the regular season.
The Bandits have qualified for the Centennial Cup, presented by Tim Horton's, which begins May 19th in Estevan, SK.