The Midnight Echo in Lethbridge and Brooks this weekend
Posted on 4 May 2022 by Prairie Post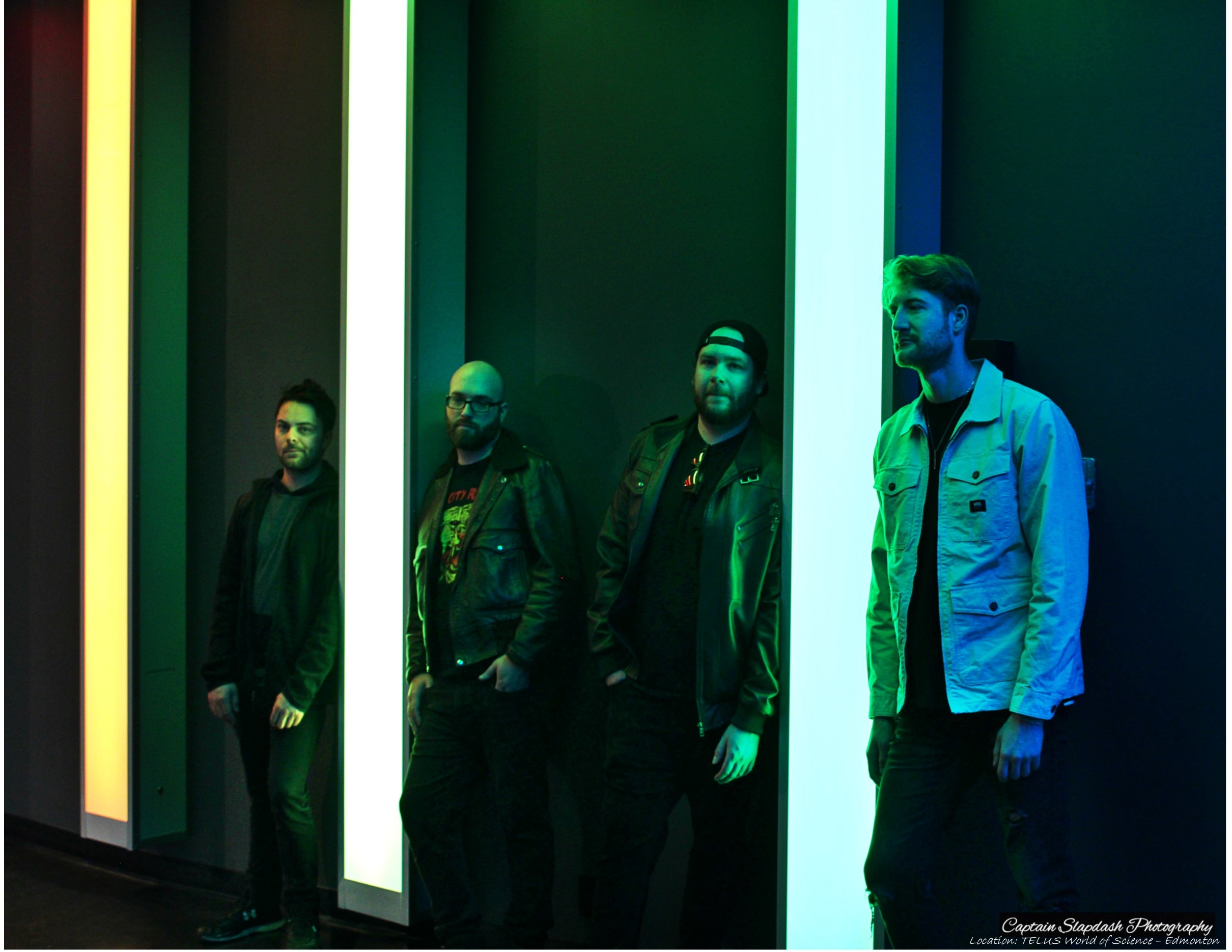 Canadian alt-rockers The Midnight Echo are defying gravity and shattering sound waves with the launch of their latest single, "View of an Astronaut" — available now. 
The four-piece from Vancouver are an electrifying pop-punk throwback of 2000s nostalgia. Featuring the high octave and octane vocals of Joel Lalonde, seemingly effortless lead guitar of Tyler Rayman, inspired bass lines and vocal harmonies of Matt Gibson, and dynamic and entertaining beats provided by Aaron Passek, the group hook listeners track by track, show by show.
They will be in Lethbridge May 7 at the Piston Broke Brewery in Brooks and
May 8 at the Canadian Brewhouse in Lethbridge.
Having formed in 2016, The Midnight Echo exploded on the scene with their debut album Voyager in early 2017. They followed up the release with their sophomore effort, Dichotomy in 2019, followed by a string of singles including "How To Escape Reality," "Paris in 39," and finally "Carbon Copy" in 2019, and 2020 respectively.
With a US tour to their credit, The Midnight Echo are back with their triumphant return, "View of an Astronaut" — and one spin of the song will remind their fans they've only grown stronger, and louder.
"I wrote the lyrics and concept for 'View of an Astronaut' after moving to Vancouver from Toronto," reveals Lalonde. "I was reflecting on my decision to move out here and was thinking quite a bit about the reasoning behind it. I realized that many of the decisions I have made in my adult life thus far had been based around the idea of 'I've got one life, I might as well live it and go after what I truly desire.'"
"View of an Astronaut" was recorded as part of a two-package set back in the late spring of 2021. Continuing with their former producer, Terry Benn, the band flew to Napanee to bring the song to fruition. "The bridge chords were actually initially the chorus in 2019," explains Lalonde, adding, "After realizing they probably weren't anthemic enough, we moved them aside. However, I always really liked them. I remember when I wrote them thinking, hey this is giving off major Boxcar Racer vibes. Once I had the chorus, I threw these chords in after and it just meshed perfectly."
The track comes complete with a visual component. The concept slogan, they say, was "think Austin Powers, but on a budget." "View of an Astronaut" features a struggling company being sent to Mars in the hopes of creating buzz — but without the financial backing, the company is forced to fake their way to outer space. The sheer absurdity and creativity of the shoot enticed Dave Benedict of Square Egg Visions who shared the band's passion. "Dave took a liking to the idea right away and we could tell that we all just clicked," the band says.
Between the music video that could, and the track that threatens global domination, The Midnight Echo are going to great heights to pursue the next phase of attack on soundscapes everywhere — a tour. "We are super stoked to play the new songs live!" says Lalonde. "We haven't had a chance to play with a full band since 2019. I can't wait to hear the thump of a mic'd up kick drum! Canada, we're coming for ya!"
No word yet if they'll be touring in a spaceship. But from this view, it's clear skies ahead.