No fooling: record $70 million LOTTO MAX jackpot ticket sold in Dunmore 
Posted on 19 April 2022 by Ryan Dahlman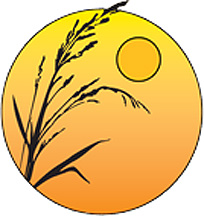 On April 1, a LOTTO MAX ticket sold in Alberta, outside of Medicine Hat was flagged as having matched all seven winning numbers for the $70 million jackpot – 7, 10, 18, 29, 38, 43, and 50.
Regina resident Dale McEwen was on a road trip west with his family when they stopped in at South Country Co-op Gas Bar at 7 East 3rd Avenue in Dunmore, AB, where McEwen picked up his ticket for the LOTTO MAX draw that night. The next day he used the Lotto Spot! app to discover his ticket had matched all seven winning numbers netting him the historic jackpot.
"Ski trip ruined!" he laughed while claiming the prize earlier this month. "Basically, all we've been doing since we found out is figuring out what we will do now."
McEwen said he and his family have been making some plans for their windfall – mostly to help out family and travel at this point – but are still working through exactly what to do with their newfound wealth.
"I can't even describe it," explained McEwen while claiming his prize. "Dreaming about winning and actually winning are two very different feelings. You think you know what it would feel like, but when it's in your hands, your mind will not stop: and you can't even sleep."
"It is stressful – but not a bad stress," he added with a laugh.
Background
The odds of matching all seven numbers on a LOTTO MAX draw are 1 in 33 million per play.
The ticket for this $70 million LOTTO MAX jackpot is the largest winning ticket sold by an Alberta retailer by a margin of $5 million. The next three largest jackpots sold (and won!) in Alberta were:
• In October 2019, a winner in Calgary took home a $65 million LOTTO MAX jackpot – previously the largest jackpot won in Western Canada
• In October 2018, an Edmonton winner won a $60 million windfall on their LOTTO MAX ticket
• In September 2017, a winner in Yellowhead County got a $60 million LOTTO MAX windfall