Women in Business is proud to announce the 2022 Inspire Award Nominees for southeast Alberta
Posted on 14 April 2022 by Ryan Dahlman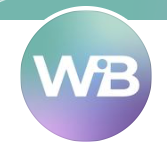 The Women in Business Committee of Medicine Hat has had the privilege of presenting many local community and business leaders with our Inspire Award at our annual Inspire Luncheon and we will not let unprecedented times stop us from celebrating the amazing women in our business community.
The Women in Business Inspire Luncheon will be held Friday, June 3, 2022 at noon. This year's event will feature a panel of exceptional local businesswomen who will share the inspirational stories behind their professional careers.
The event is also an opportunity to honour one local woman with our annual Inspire Award. This award formally recognizes female community members who have gone above and beyond to mentor, encourage, and inspire others.
The 5 nominees for the 2022 Inspire Award include:
Melissa Mullis, Interim Executive Director, The Root Cellar (Formerly the MH & District Food Bank)
Amy Zuk-Olson, Owner, SafetyBuzz Campus
Amber Hanson, Business Development Manager, ATB
Melissa Hozack, Owner/Pharmacist, Redcliff Pharmasave
Sarah MacKenzie, Business Manager/Co-owner, The Home Team
Each year the Women in Business Committee receives nominations for women who have overcome obstacles, mentored and inspired others, and accomplished great achievements. This year we have received nominations for some truly inspiring women, and our independent review committee has a tough decision to make to choose the 2022
Inspire Award winner out of these five amazing, accomplished nominees.
The event, panel, and nominees represent the Women in Business committees' vision to give women an opportunity to meet other women in our community. These events are a unique opportunity to learn from one another, to recognize each others' accomplishments and be inspired.
This event would not be possible without the continued support of our Inspire sponsors:
The Frost Group, APEX Alberta, The Medicine Hat Lodge & Back Alley Fitness
For more information, visit @WIBMedicineHat on Facebook, Twitter, Instagram or http://www.wibmedicinehat.com