Conservative leadership candidate Poilievre will be in Medicine Hat April 11 
Posted on 8 April 2022 by Ryan Dahlman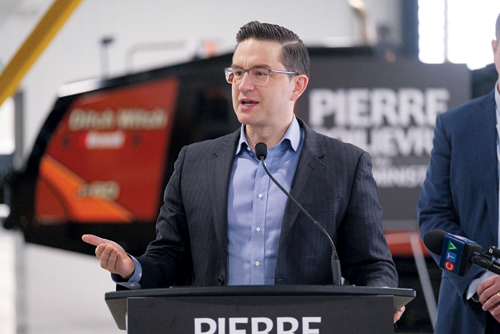 Pierre Poilievre will be at the Cypress Centre Medicine Hat April 11 .
The Medicine Hat-Cardston-Warner Conservative Association is hosting a fundraising dinner featuring Conservative leadership candidate and current Carleton MP Pierre Poilievre.
Hosted by Member of Parliament – Glen Motz, Medicine Hat-Cardston-Warner (MHCW) Conservative Association and the Pierre Poilievre Leadership Campaign
It takes place Monday April 11 at the Cypress Centre – Medicine Hat Exhibition & Stampede.
Doors open at 5:45 p.m.; cocktails at 6 p.m. and dinner at 7 p.m.
Tickets available online at: teammotz.ca
Cost: $200/person with a $150 federal tax receipt. Event tickets sold and proceeds retained by the MHCW. Conservative Association. Donations to the Pierre Poilievre Leadership Campaign will be accepted at the event.