Rattlers to host top CCAA runners
Posted on 6 April 2022 by Prairie Post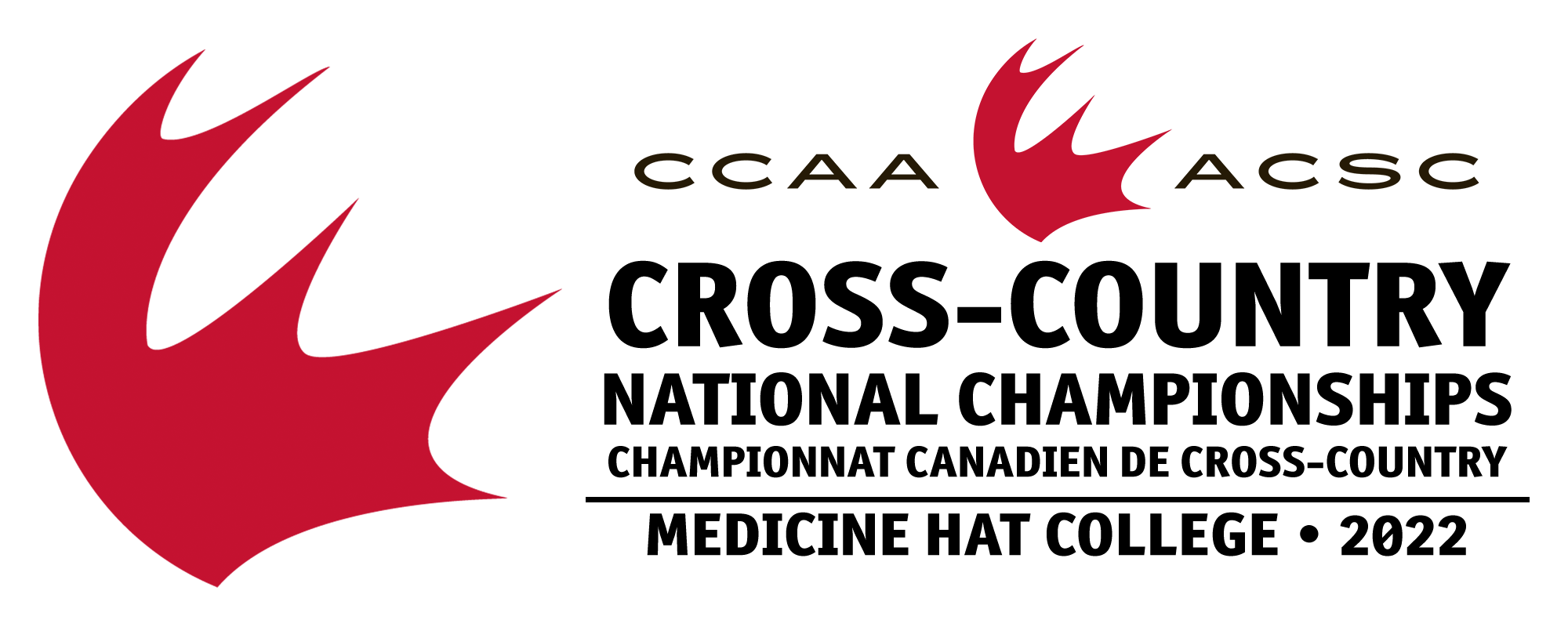 Medicine Hat College (MHC) has been officially approved to host the 2022 Canadian Collegiate Athletic Association (CCAA) Cross-Country Running National Championships later this year.
The Alberta Colleges Athletic Conference (ACAC) institution will host the event Nov. 11-12, 2022, in Medicine Hat, AB.
Terry Ballard, Sport and Wellness Manager at Medicine Hat, will be the Championship Chairperson. Former long-time CCAA Cross-Country Running Convenor Bill Corcoran will also be a key member of the Host Organizing Committee.
"We know that Terry and his team at MHC will put on an excellent CCAA Championship event," said Darcy Brioux, CCAA Cross-Country Running Convenor. "We are all excited to be returning to Alberta once again for some wonderful western hospitality."
In addition to the Men's and Women's championship races, a Community Race/Fun Run is in the works for the Saturday morning.
The course is situated directly on the College's campus. It will consist of a 3 km loop – with a 2 km cut-off. The course starts on a wide, flat and unobstructed 200 metres of smooth ground before narrowing. The grass and dirt loop winds through the campus, encompassing a variety of flat, rolling and interesting terrain, while incorporating berms, small hills and a pond-side path.
The final km of the loop features a lengthy gradual descent, followed by a steep up hill.
Ballard and his staff at Medicine Hat have a tremendous amount of experience hosting. The Rattlers hosted the 2018 CCAA Golf National Championships as well as the 2014 CCAA Women's Soccer National Championship and more recently, in 2020, they hosted the ACAC Women's Volleyball and Women's Basketball Conference Championships.
"These previous championships have showcased the College and the City of Medicine Hat as an excellent host for our member institution's student-athletes, athletic and academic leaders," said Kevin Shufflebotham, President & CEO at Medicine Hat. "We are confident that Medicine Hat College will continue this tradition of excellence."
Rattlers Athletics is committed to developing outstanding students, athletes and citizens and hosting such events allows the institution to highlight this development on and off the playing field and in the community, according to Ballard.
It also allows Medicine Hat to provide leadership and development opportunities for its student-athletes, staff and community members, as the goal of this CCAA Championship is for it to be a complete collaboration in its operations.
"Our further commitment is to create an outstanding student-athlete experience for all CCAA student-athletes, and to truly make it a few days they will not soon forget," said Ballard. "We are excited to welcome all to Medicine Hat and show everyone a warm western welcome."
After three straight CCAA Championships in Alberta, the 2023 CCAA Cross-Country Running National Championships is slated to be hosted by the Réseau du sport étudiant du Québec (RSEQ).