Cypress road maintenance driving ahead
Posted on 6 April 2022 by adminis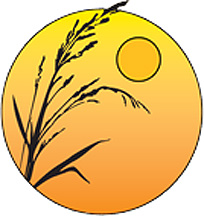 As the temperature begins to warm up again, Cypress County gears up for the other constant of the Alberta year: road maintenance.
The county had an effective pre-winter and spring maintenance program, said Ken Jacobs, public works operations supervisor. Teams were out doing crack sealing and other preventive measures dealing with the changing of the seasons.
"Where we have roads that have deteriorated and have resulted in potholes or heaving, we will address them as they occur and see if we can prevent this from being a routine spot for infrastructure failures," said Jacobs.
County crews are already working to open up culverts in areas that may be susceptible to spring drainage issues during runoff or due to ice build-up in the culverts.
Cypress County roads, like most rural roads in Canada, go through seasonal weather cycles and endure the effects of changing weather conditions. On oil bound road surfaces, more surface defects may be observed, which in turn has more effects due to water penetration below the surface in isolated areas, said Jacobs.
Street sweeping is set to begin once the overnight temperature consistently stays above freezing overnight and snow has melted off of streets and boulevards; usually in early April, said Jacobs. Once the start date is set, it will be shared across social media and the county website, as well as notices posted in the area when specific streets will be cleared of sand, dirt, and rock chips from over the winter season.
"Crews are assessing and marking areas affected and will repair them as they dry up and conditions allow," said Jacobs. "Over the next month, the county crews are working across the county diligently to ensure the roads are safe."
Jacobs encourages residents to contact the County office with concerns at 403-526-2888 or via the online form located on the county's website at http://www.cypress.ab.ca/p/question-concern. He also advises for drivers to keep an eye out for potholes that may have formed over the winter.
"Potholes are caused by moisture trapped below the surface of the road. As the frost leaves the road base, heaving of the road surface may occur. With road damage, the common thread is water and moisture breaking down the subgrade and causing road surface defects," said Jacobs. "Drivers should remain vigilant and reduce speed where potholes or heaving is observed and pay attention to appropriate signs or roadside hazard markers that may be posted."