Make your own Beeswax Wrap at Medicine Hat's Police Point Park April 2
Posted on 1 April 2022 by Prairie Post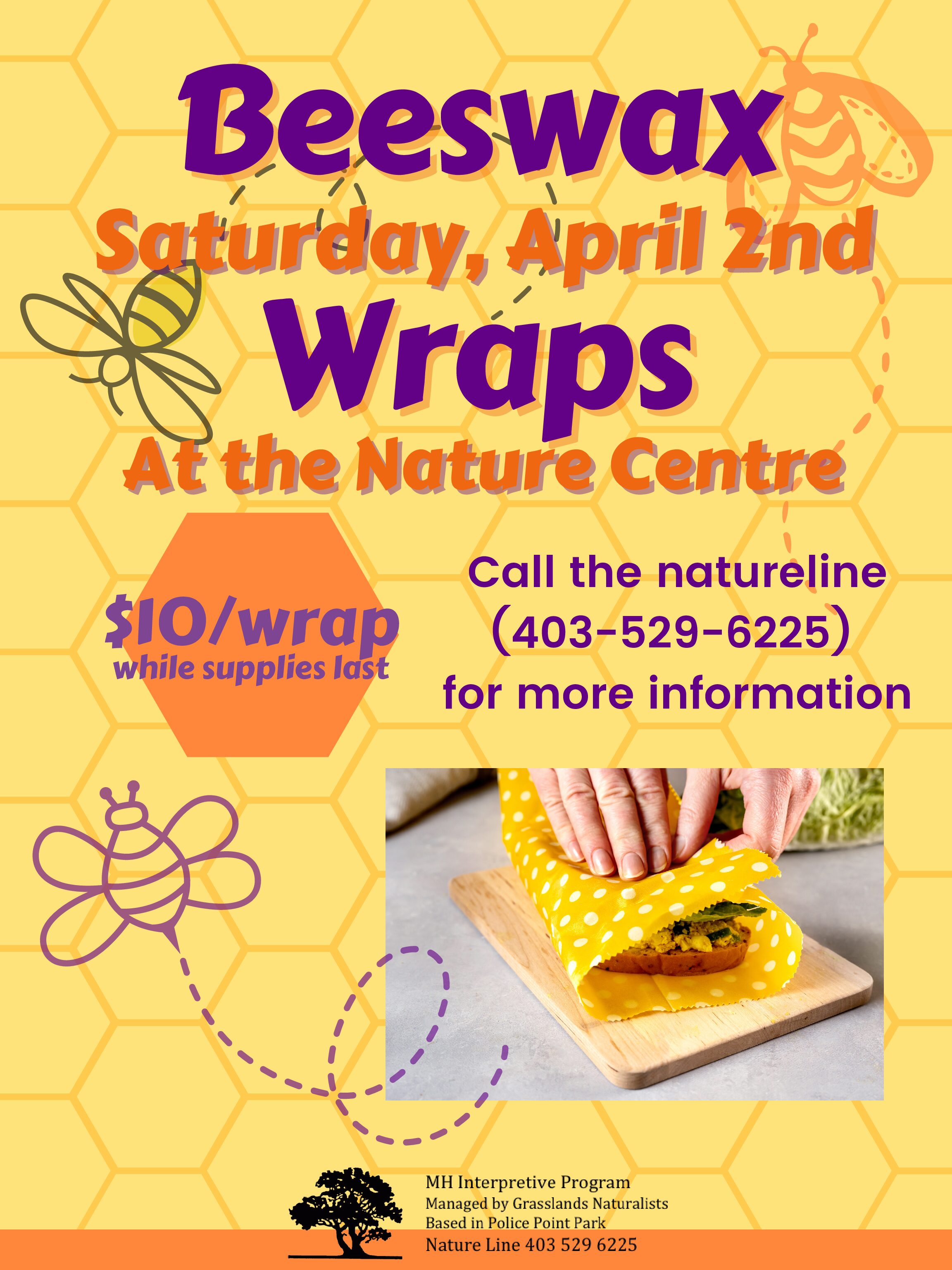 Come down to the Nature Centre in Police Point Park to make your own beeswax wrap! Beeswax wraps are a sustainable alternative to plastic wrap. They can be washed and reused, are healthier for you, and will save you money! Wraps are $10 per person. All materials will be supplied at the Nature Centre.
It goes Saturday, April 2nd from 10:00 AM to 4:00 PM
For more information about making your own Beeswax Wrap, contact us through the Nature Line (403) 529-6225 or check out our website (http://www.natureline.info), Instagram (@policepointpark) Facebook page (policepointpark).
CONTACT: Grace Porter, Park Interpreter, MH Interpretive Program (403) 529-6225; E-mail: mhip@natureline.info