Lethbridge Police seek public's help in connection with donation box theft
Posted on 1 April 2022 by Prairie Post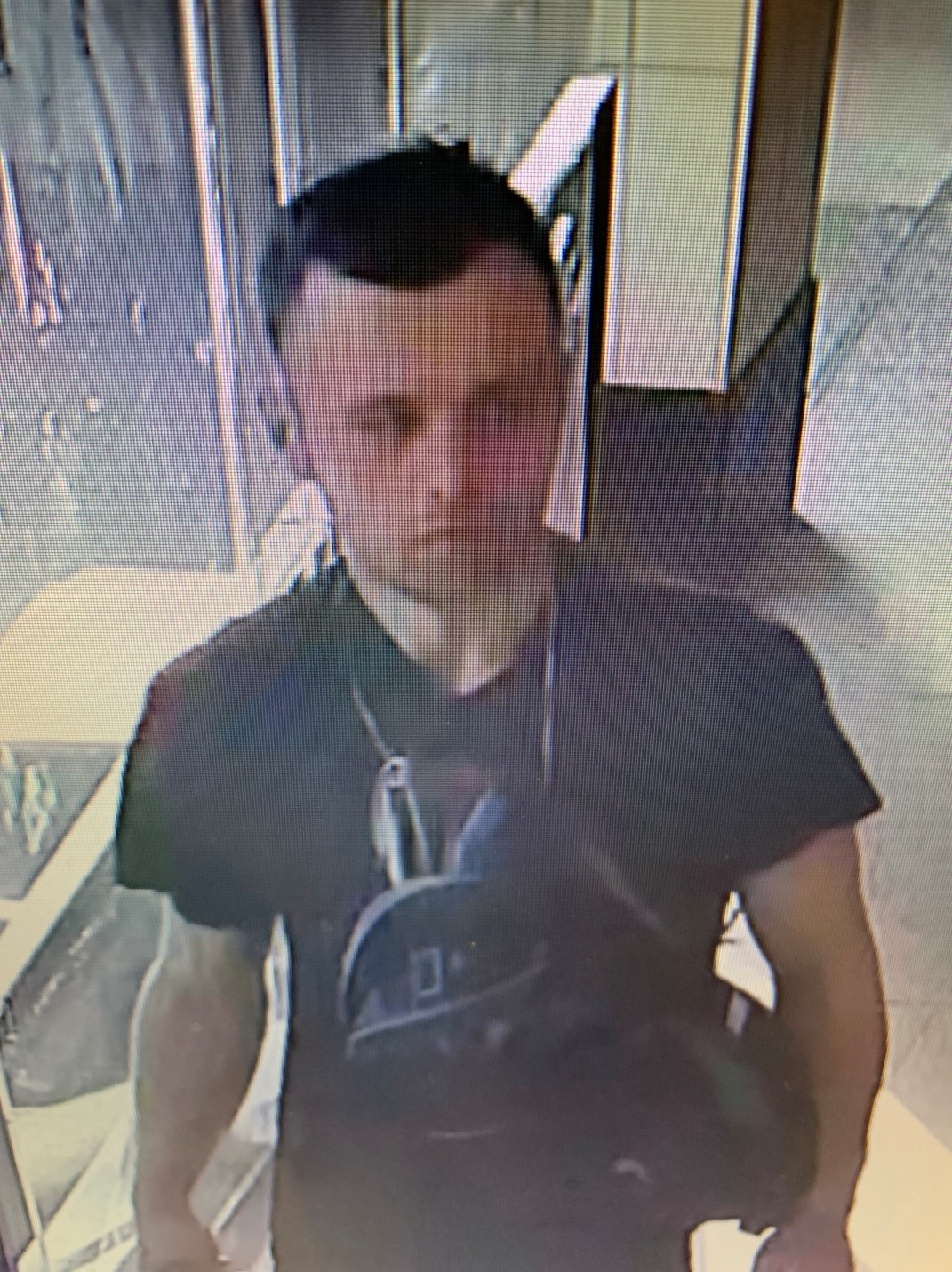 Lethbridge Police are seeking the public's assistance in identifying a subject in connection with an investigation into the theft Tuesday of a donation box from a downtown business, and a second attempted theft at another.
Police responded to a report about 4:30 p.m. on March, 29, 2022 that a man tried to steal a donation box at the Wendy's restaurant at 230 Scenic Drive South before being stopped by staff. He fled the scene on foot.
Further reports were received of a man stealing a donation box from the nearby Tim Hortons restaurant at 442 Scenic Drive South about 15 minutes later. The box was subsequently located nearby, but with its contents emptied.
The same man is believed responsible for both incidents. The amount of money contained in the two donation boxes is unknown, and the investigation is ongoing.
If you are able to identify the man pictured in security video images, contact Lethbridge Police at 403-328-4444 and reference file #22006472 or call Crime Stoppers at 1-800-222-8477.