Celebrating 30 years of assistance for southeast Alberta
Posted on 23 March 2022 by adminis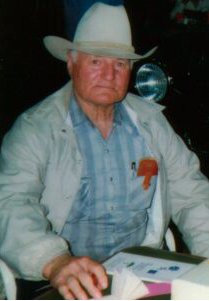 John P. Ignatius
Local Journalism Initiative Reporter
Looking back on the legacy of their founder, the Community Foundation of Southeastern Alberta (CFSEA) both plans for their future and celebrates 30 years helping communities in the region.
CFSEA was founded in 1992 by a local rancher named John Ignatius, said acting Executive Director Niki Gray. His commitment to the organization, alongside many of his other philanthropic pursuits, continued after his death in 2000.
"When John passed away in the year 2000, he left the vast majority of his estate of just over $2.4 million," said Gray. "And our 30th anniversary is a celebration about the commitment of our donors, volunteers, ambassadors, and the vision they had in supporting communities across Southeast Alberta."
CFSEA is celebrating this year with "30 stories for 30 years," highlighting some of the work done by their ambassadors, volunteers, and staff over the lifetime of the organization.
"On June 8, we are having an open event to help in celebration of our 30th anniversary, as well as announce our spring grants recipients," said Gray.
One of the major goals that CFSEA is presently working on is having 30 people sign on as monthly donors, in keeping with the celebration, to "help ensure [CFSEA] is here for another 30 years," said Gray.
Some Gray is particularly proud of is CFSEA's ability to pivot to focus aid on those in need during the emergencies that have happened over the course of her time with CFSEA, and the years prior to her joining.
"In the floods in 2013, the Fort McMurray fires, the COVID 19 pandemic, we were able to flow funds very quickly out through the Community Foundation to ensure that they were addressing the greatest needs at that time. And I think that was some of the most exciting work that I've been a part of at the Community Foundation is being able to see that and, and seeing very, in touch with our donors and what is going on," said Gray.
"My favourite thing about working at the foundation is working with the agencies that we support, and the nonprofits across the region, and having them share with us a sneak peek of the services and programs they provide to support our communities and just having them share their passion with us, it quickly becomes a passion of our own," said Gray. "We're just so grateful to be able to have such dedicated donors and volunteers to help us be there for those agencies and be able to make that impact across the region."
CFSEA has been looking for an executive director for some time, a search that Gray said was done externally. She anticipates that an announcement will be made regarding the end of the search soon.
Overall, Gray looks forward to being a part of the CFSEA hopefully for many years to come, and to see their ability to support non-profits and other charitable organisations continue to grow.
"In the 30 years, we've granted over $8.4 million in our endowment funds and right now it sits at $25 million," said Gray. "So as that investment grows, we'll be able to continue to impact the last 30 years and beyond."