Charges laid in the suspicious death on Siksika Nation
Posted on 13 March 2022 by Prairie Post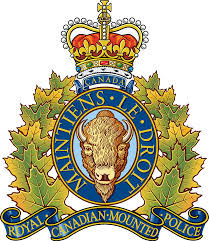 Alberta RCMP Major Crimes Unit's investigation into the suspicious death of Mardi Broad Scalplock (33) of Siksika Nation that occurred on Feb. 27, 2022, has resulted in charges.
Barry Junior Yellowfly (41) of Siksika Nation has been charged with Second Degree Murder for the death of Mardi Scalplock. Her death was deemed a homicide after an autopsy was completed on March 2, 2022 at the Calgary Office of the Chief Medical Examiner.
Yellowfly remains in custody and is scheduled to appear in Siksika Provincial Court on March 24, 2022.
As this matter is now before the courts, no further information can be released.