Fort Macleod native named to ACAC All-Conference Team
Posted on 10 March 2022 by Prairie Post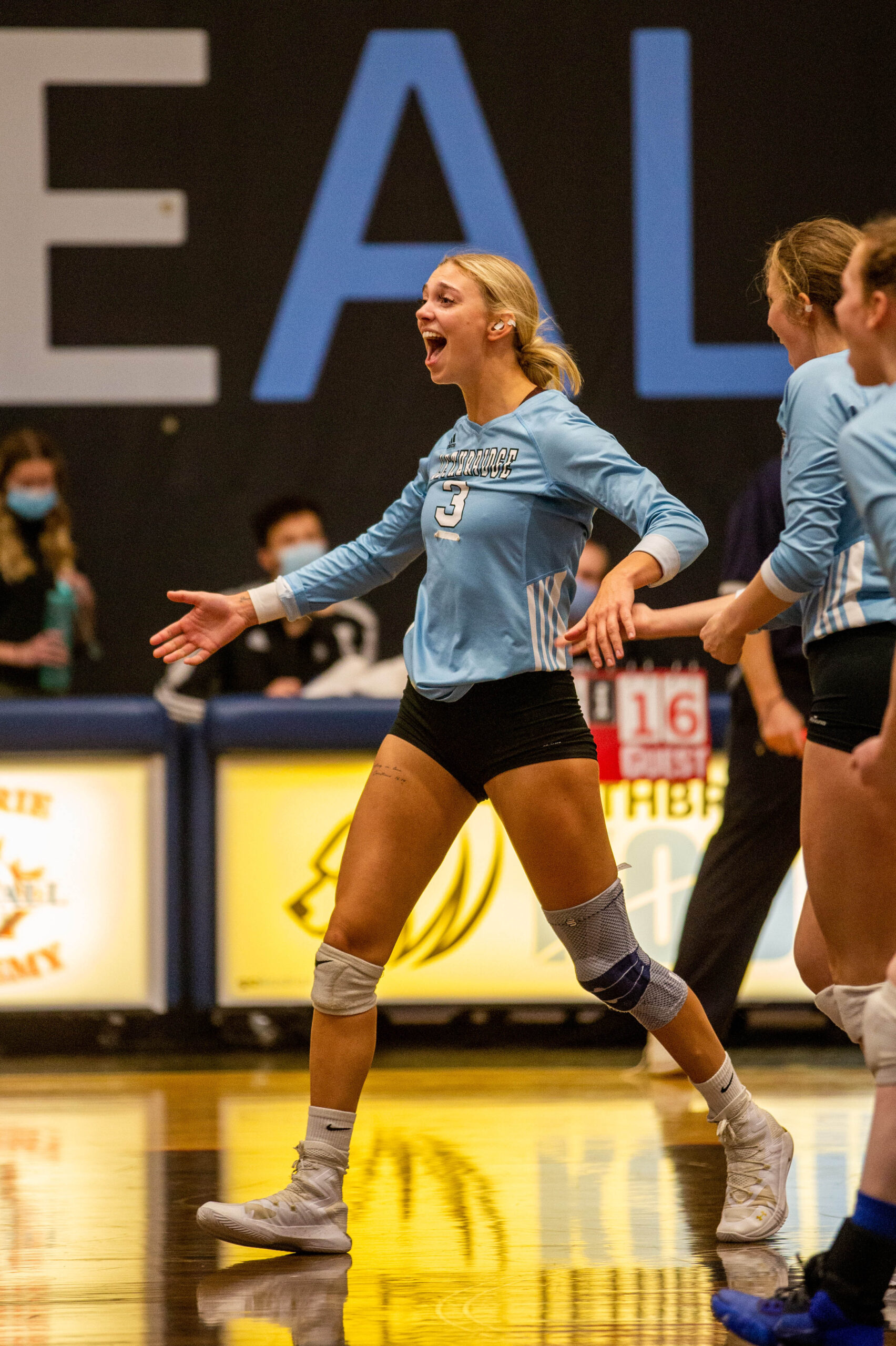 Jamie Brown
A pair of Lethbridge College Kodiaks volleyball student-athletes have been recognized with Alberta Colleges Athletic Conference (ACAC) awards.
Jamie Brown (fourth year, Exercise Science, Fort Macleod), an outside hitter on the Kodiaks women's volleyball team, and Nolan Moes (second year, Renewable Resource Management, Barrhead), an outside hitter on the men's team, were both named to the Alberta Colleges Athletic Conference (ACAC) South Division All-Conference team on Wednesday.
It is the first All-Conference award for both student-athletes.
Brown elevated her game to a new level this season, helping the Kodiaks secure a postseason berth and an opening round win against SAIT. She led her team in kills with 188, fifth most in the conference. Her average of 3.55 kills per set was also third highest in the conference. Her strong serve gave opposing teams fits all season, as she led her team in service aces with 21.
While her offensive numbers were impressive, her commitment to strong defense was also critical to her team's success. She delivered 20 blocks, tied for second-most on the Kodiaks, while also accumulating an impressive 141 digs.
Kodiaks women's volleyball head coach Anna Schwark is happy to see Brown be recognized as one of the premiere players in the conference, especially given that Brown has adapted to play multiple positions throughout her career.
"I think it's awesome that Jamie is being recognized for her success this year," says Schwark. "It's pretty impressive that after playing three different positions in four seasons she is able to excel as an outside hitter in such a tough conference. She definitely took the time this year to push herself and try new things and I'm happy it's paying off for her and that others were able to see that as well."
It was also a breakout year for Moes, who took another step forward after a strong rookie season in 2019-20. The powerful outside hitter led the entire conference with an impressive 46 service aces, leading to many sustained Kodiaks offensive rallies. He led the Kodiaks offensively with 170 kills, averaging 2.74 kills per set. His defensive output also impressed, as he was among the Kodiaks team leaders in both digs (92) and blocks (28).
His head coach Greg Gibos says the award is the culmination of a lot of hard work, both on and off the court.
"We're so happy that the work Nolan put in over the last two years was recognized with this award," says Gibos. "He was dominant in all aspects of serving, blocking, defending and attacking this season, and was a key contributor to our success as a program. We know this is just the beginning of his development and look forward to seeing what he accomplishes in the future."
Both Kodiaks volleyball teams saw their seasons come to an end following postseason defeats last weekend. The ACAC volleyball championship will be decided this upcoming weekend, with final four action being played March 11-12.
Learn more about the Kodiaks at gokodiaks.ca and follow along all season on Twitter, Instagram and Facebook. High-quality photos are available to download from the Kodiaks Flickr account.