Until further notice there will be a reduction to Medicine Hat community lab hours  
Posted on 28 February 2022 by Prairie Post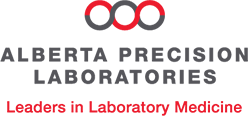 Effective Tuesday, March 1, hours of operation for community laboratory service at the Alberta Precision Laboratories (APL) patient service centre in Medicine Hat will be temporarily reduced by two hours during weekdays due to staffing shortages.
Until further notice, the APL patient service centre at 44 Carry Drive SE will be open Monday to Friday from 7 a.m. to 5 p.m. Hours on Saturdays will remain 8:15 a.m. to 4 p.m.
Patients with existing appointments outside of the new hours are being contacted to have their appointments re-booked.
This change is being made as part of APL's ongoing efforts to continue providing safe, high-quality lab services for all Albertans as we continue to address the staffing challenges experienced in many areas of the healthcare system.
For more information about lab service hours and locations, and to book appointments for lab work, patients can visit APL's online booking system at http://www.APLappointments.ca or by calling the province-wide appointment line at 1-833-572-0577.
Patients are strongly encouraged to book appointments for lab work, which helps to better manage the flow of patients and help limit the potential spread of COVID-19. Patients are reminded to cancel their lab appointments if they are unable to attend, so that their time will be available for others who can use it.
We would also like to remind the public that the outpatient lab at Medicine Hat Regional Hospital remains closed to the public, and appointments at the hospital lab are available by physician referral only.
AHS also continues to request physicians and patients limit all non-essential lab testing and delay non-urgent blood testing when possible due to a temporary shortage of disposable vials used to collect the most common blood test samples across the province.

APL strives to ensure our labs and patient service centres are always safe places for everyone. Please be respectful and follow the directions of our staff, as they are there to help everyone receive the healthcare service they need. All patients are required to complete entry screening, wear masks and follow physical distancing requirements when visiting the lab in order to safeguard the health of patients and healthcare staff. For more information about the safety precautions in place and what to expect from your next visit to the lab, please visit: https://www.albertaprecisionlabs.ca/pc/Page13726.aspx 
We regret any inconvenience caused by these changes in service, and we appreciate the community's understanding and support. AHS and APL continue to work to provide adequate staffing levels at all facilities, while protecting the health and safety of patients and healthcare workers. When adequate staff are not available due to illness and self-isolation requirements, every effort is made to find alternate staff to cover. When that is not possible, temporary adjustments to service are required.
Alberta Precision Laboratories is a wholly-owned subsidiary of Alberta Health Services, delivering high-quality, responsive diagnostic lab services to Albertans across our healthcare system.
Alberta Health Services is the provincial health authority responsible for planning and delivering health supports and services for more than four million adults and children living in Alberta. Its mission is to provide a patient-focused, quality health system that is accessible and sustainable for all Albertans.