Cardston RCMP investigate impaired driving causing death
Posted on 16 February 2022 by Ryan Dahlman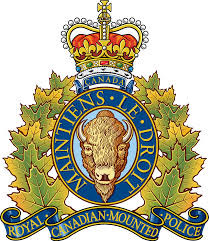 On Feb. 14, at 6:15 p.m., Cardston RCMP responded to a serious single motor vehicle collision on Highway 505 near Township Road 44, west of Hill Spring (east of Waterton Dam) where one person was reported to have been ejected from the vehicle.
The investigation indicates that an SUV with two occupants, was eastbound on Highway 505. The SUV failed to negotiate a turn resulting the vehicle leaving the highway and rolling near Township Road 44, causing the adult male passenger to be ejected from the vehicle. The male was pronounced deceased at the scene and has been identified as Ty Chief Moon (25) of Levern, Blood First Nation. The next of kin have been notified.
The adult female driver was transported to hospital by Emergency Medical Services for treatment and released.
The RCMP Collision analyst attended the scene to assist with the investigation.
Jayleen Spotted Eagle (19) of Glenwood, Alta., has been charged with:
· Impaired driving causing death
· Driving with over blood alcohol over .08 causing death
· Dangerous driving causing death
She was also charged with four (4) offences under the Traffic Safety Act.
After a judicial hearing Spotted Eagle was released from custody and will next be appearing in Cardston Provincial Court on Mar. 15, 2022.
As these matters are now before the courts, no further details can be provided.