Fire Restriction in effect for Lethbridge County
Posted on 9 February 2022 by Prairie Post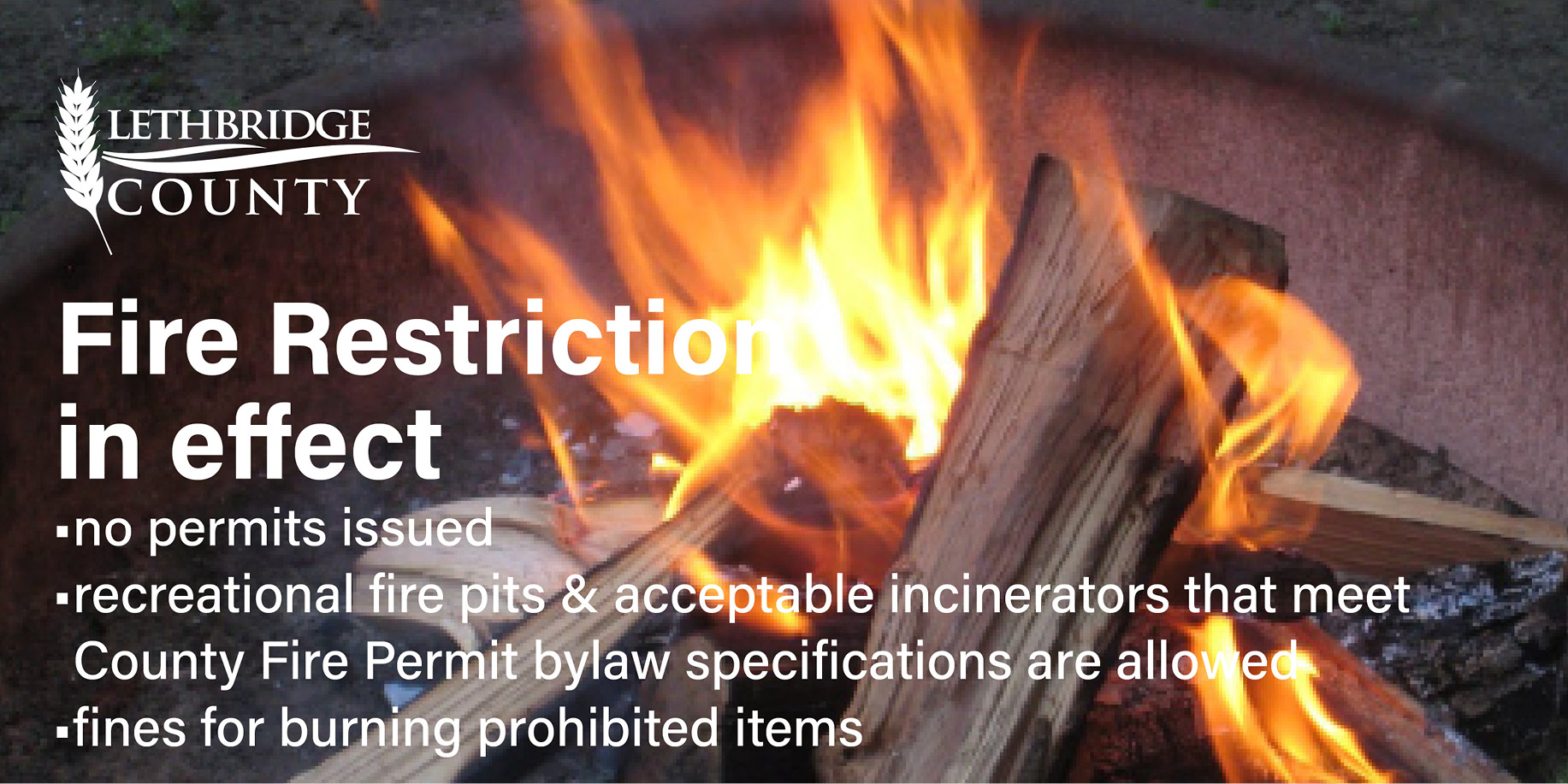 Lethbridge County has issued a Fire Restriction due to the warm, dry conditions that exist and are forecasted to continue this week.
Under the Restriction no fire permits or fireworks permits will be issued until further notice.
Recreational campfires (campground and backyard fire pits) and acceptable incinerators that meet the specifications of the County's Fire Permit Bylaw #1424 are permitted. Please visit https://lethcounty.ca/p/fire-permits to determine if yours meets the criteria or call the County office at 403-328-5525. Fires that are contained in cooking or heating appliances fueled by fluids or gasses (gas or propane fueled fire rings, BBQs, stoves, and heaters) are also allowed.
Fines apply for burning prohibited items. More information is available on our website at https://lethcounty.ca/p/fire-bans
The Fire Restriction is effective as of 8:30 a.m. Wednesday, February 9, 2022, and will remain in place until further notice. Lethbridge County may issue a Fire Ban at any time. Always be aware of the current Fire Ban status by visiting https://lethcounty.ca/p/fire-bans