Rural Development Network smartly partnering with higher education on Work-Integrated Learning initiative
Posted on 4 February 2022 by Ryan Dahlman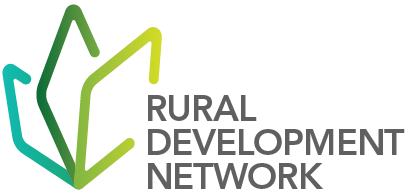 The Rural Development Network (RDN) is all about forging new partnerships and recently, they have done just that with a handful of colleges including the Medicine Hat College.
RDN is partnering with the Business + Higher Education Roundtable plus four colleges to connect rural businesses with post-secondary student talent. Rural Roots is a Work-Integrated Learning (WIL) initiative that equips students with hands-on, practical experience in their fields of study as they work with rural businesses to expand and improve their operations.
The Rural Development Network RDN is a not-for-profit partnership of five Alberta post-secondary institutions dedicated to addressing key issues in rural communities at a local level. RDN supports the sustainability of rural communities by amplifying the "rural voice" and collaborates to identify and bring focus to rural issues, build local capacity, and find innovative, rural-based solutions.
Dee Ann Benard, Executive Director for the RDN says the workers will be remote and not move to the communities where their business serve. They want to have about 750 placement in communities in Alberta and nationally by August. Examples of potential projects for the Work-Integrated Learning include: creating a social media campaign to boost storefront traffic; taking high-quality photos to promote products and services; bookkeeping and finance-related work; or developing a landing page for an upcoming event. She says this program was initiated for a number of reasons besides obvious ones such getting a younger workforce interested in your business and get new perspectives.
"Because the (businesses in smaller communities) might not have access the right pool of work workers, and by connecting opportunities in rural communities, to students who might be in more urban centres," explains Benard who adds building the capacity of those smaller communities by introducing new workers is beneficial. "But we also want to create some interest in urban students in maybe taking a job in a rural community, so if they have a short term job, they might decide they like it. You're always more likely to gravitate towards something you know. If you've never lived in a rural community, you might not want to move there, but if you have a little work experience, you might say, 'Hey, this is something I'd like to do,' and encourage young people to move to rural communities…."
Benard indicates the project really got started in October, 2021. The RDN has been using different ways to reach out to people in rural communities, business owners, and non-profit organizations to create awareness. They have been receiving some success and are hoping to reach the goal of 750 students over the next number of months.
"I say more because there's a much greater interest in work integrated learning than there used to be now. You know, universities, colleges, one, virtually all their students to have those kinds of experiences. And there's just not enough awareness is the same companies, usually in urban centers that are hiring these students and becoming more and more students and not more and more organizations. We figured by opening it up to rural, maybe never saw themselves as being able to host a student, creating that awareness and showing them that it can work for them… it's actually easier than we thought to work virtually. Now we can take advantage of that and place students in rural communities to help build some of that capacity."