Picture Butte RCMP on scene at fatal motor vehicle collision
Posted on 4 February 2022 by Ryan Dahlman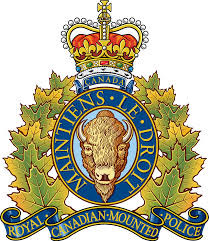 Shortly before 8 a.m. Friday morning, Picture Butte RCMP responded to a serious motor vehicle collision on Highway 25 just south of Diamond City.
The investigation has determined that a car travelling eastbound on Highway 25 collided with a west bound SUV. The male driver of the car and lone occupant was pronounced deceased at the scene. The lone driver of the SUV has been transported to hospital with what are reported as non-life threatening injuries.
The RCMP Collision analyst is on-scene and assisting in the investigation. Icy road conditions are believed to have contributed to the collision.
Emergency crews are on scene and re-directing traffic as Highway 25 in the area of the collision is closed as the investigation continues.
Traffic is being detoured at Highway 25 and Township Road 102 as well as Highway 25 and Range Road 221.
Motorists are asked to avoid the area and take alternate routes. Please slow down if adverse conditions are encountered and drive to the road conditions.
For the most up to date information on highway conditions and closures please check with 511 Alberta .