Maverick Party acknowledges successes of Truck Convoy, accepts resignation of Tamara Lich
Posted on 3 February 2022 by Prairie Post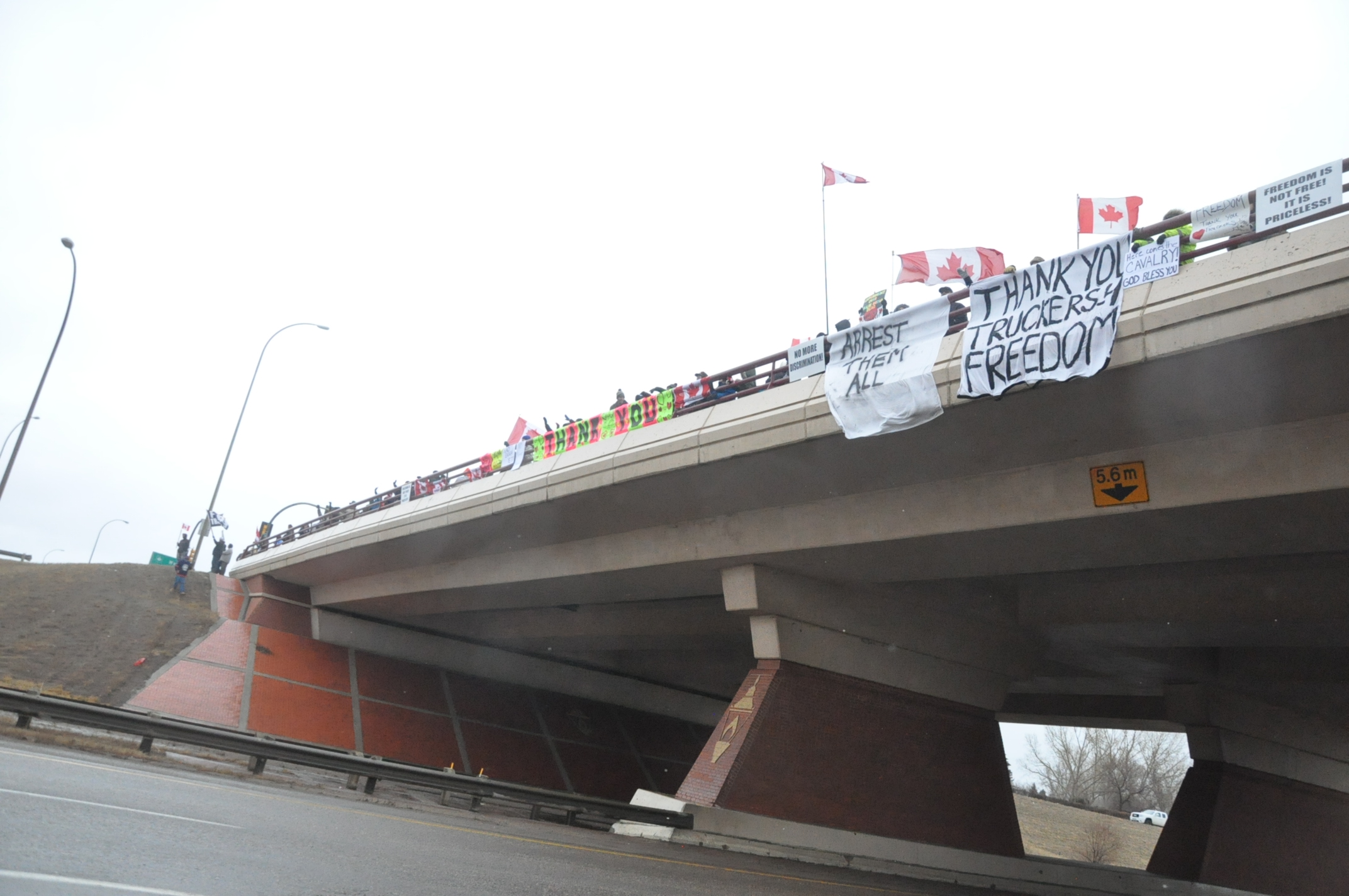 Convoy received a lot of support in Medicine Hat.
Contributed
According to the recent Angus Reid Poll, 54% of Canadians believe it is time to lift Covid restrictions and let Canadians manage their own level of risk.
Jay Hill, Interim Leader of the Maverick Party said, "the trucker's convoy deserves credit for advancing the need for greater freedom for all Canadians and restoring our economy and jobs lost during the past 24 months. Over the past two years the Maverick Party has remained steadfast in our support of freedom, and opposition to mandates that pit Canadians against one another."
Since the Freedom Convoy launched, Saskatchewan Premier Scott Moe, Alberta Premier Jason Kenney, and Quebec Premier Legault have acknowledged the need to lift restrictions.
It is with regret that we accept the resignation of Tamara Lich, who has been instrumental in organizing the Truckers Freedom Convoy, as she is committed to remaining in Ottawa until all restrictions are lifted.
"Tamara is one of the original members of the Maverick Party Governing Council, has been an integral part of our success, and we thank her for her tremendous contribution", said Val Meredith, President of the Maverick Party.