Burns resigns as Lethbridge College President and CEO to take on new leadership role
Posted on 27 January 2022 by Prairie Post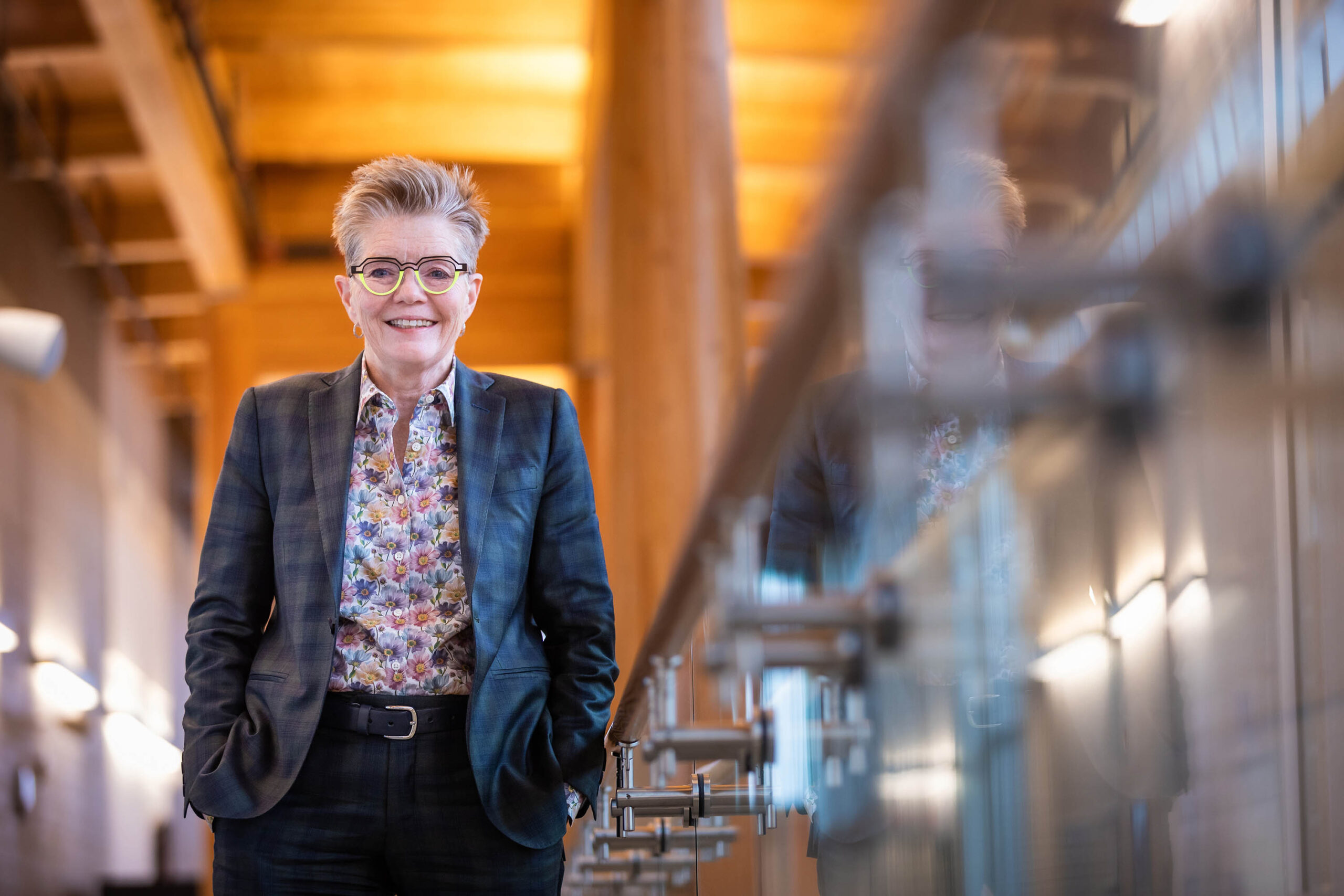 Dr. Paula Burns has announced she will leave her position as Lethbridge College President and CEO at the end of May. Burns, who joined the Lethbridge College community in February 2013, will take on a new challenge as President and CEO of Langara College in Vancouver.
Burns leaves a positive and powerful legacy at Lethbridge College, where she focused on developing the people and culture within the college, strengthening the college's ties to Lethbridge and southern Alberta communities, and providing increased learning and research opportunities for students.
"I care for this community so deeply and am so proud of all we have accomplished together these last nine years," says Burns. "I am confident I am leaving Lethbridge College in a great place, with an excellent Executive Leadership Team and Board of Governors in place. I believe the ways we encouraged and supported our employees as they developed in their own careers was one of our greatest achievements. Our college is filled with people who embrace challenges, put our students first and see that our college is at its strongest when we work together and support each other."
Burns oversaw numerous achievements during her time with Lethbridge College, including:
• Completion of the successful $27.8 million Possibilities are Endless campaign in 2016.
• The opening of the Trades, Technologies and Innovation Facility in 2017, which was the largest construction project in the college's history.
• Significant growth of the college's Centre for Applied Research, Innovation and Entrepreneurship and the launch of LC Extension. Lethbridge College was named Canada's third-fastest growing research college in 2020.
• Development of numerous Indigenous-related initiatives, including the creation of the President's Indigenous Advisory Council in 2017, the college receiving a Blackfoot name, Ohkotoki'aahkkoiyiiniimaan – Stone Pipe, in 2017, the permanent raising of the Blackfoot Confederacy flag in 2018, the launch of the Niitsitapi: Coming Together in a Holistic Way strategy in 2021, and the creation of the Iissksiniip Coulee Walk in 2021.
• A focus on culture-building activities and initiatives, such as the inaugural raising of the Pride Flag at the college in 2016, the opening of the college's Pride lounge in 2018 and multi-faith room in 2019, being one of just 17 Canadian post-secondary institutions chosen for the Dimensions equity, diversity and inclusion pilot project in 2019, the launch of the college's Health and Wellness strategy in 2021, and the hiring of the college's first Equity, Diversity and Inclusion Strategist and Lead Researcher in 2021.

"I am also very proud of Lethbridge College's increased role in the fabric of Lethbridge and southern Alberta," says Burns. "Lethbridge College plays a vital role in the local economy, supporting industry, attracting and retaining skilled employees in the region, and working closely with a wide variety of community partners to advance the interests of this region in the province, across the country and internationally."
Burns has been heavily involved in both the southern Alberta community as well as in the broader Canadian post-secondary community. She is currently Board Chair for Colleges and Institutes Canada (CICan); Chair of Alberta's Comprehensive Community Colleges Presidents' working group; and a member of the Council of Post-Secondary Presidents of Alberta. She is also a member and past Board Chair of the Board of Directors for Economic Development Lethbridge. In 2018, she earned a Women of Distinction Lifetime Achievement award from YWCA Lethbridge and District.
"Paula Burns has been a remarkable leader for Lethbridge College and has done great work to support opportunities for students, while increasing the college's reputation across the region and province," says Michael Marcotte, chair of the Lethbridge College Board of Governors. "While it is tough to see her leave, we wish her the best in her new opportunity, and we are excited that she will remain an ally for Lethbridge College in Canada's post-secondary community."
Burns was also given a Blackfoot name, Piita'gaaksiimaaki – Eagle Whistle Woman, in 2018 by the college's Kainai Kaahsinnoonik (Grandparent) Peter Weasel Moccasin.
"I felt that it was a very appropriate name for her because she helps numerous people globally and locally," said Weasel Moccasin in 2018 when bestowing Burns with her Blackfoot name. "She helps them get educated in a good way, so that when they leave this college, they'll be able to find the things they want to do in life. She has that responsibility."
Lethbridge College's Board of Governors will begin the search for a replacement immediately. Burns is the eighth President in Lethbridge College history.