Police Point Park Nature Centre Winter StoryWalk® Launch
Posted on 21 January 2022 by Prairie Post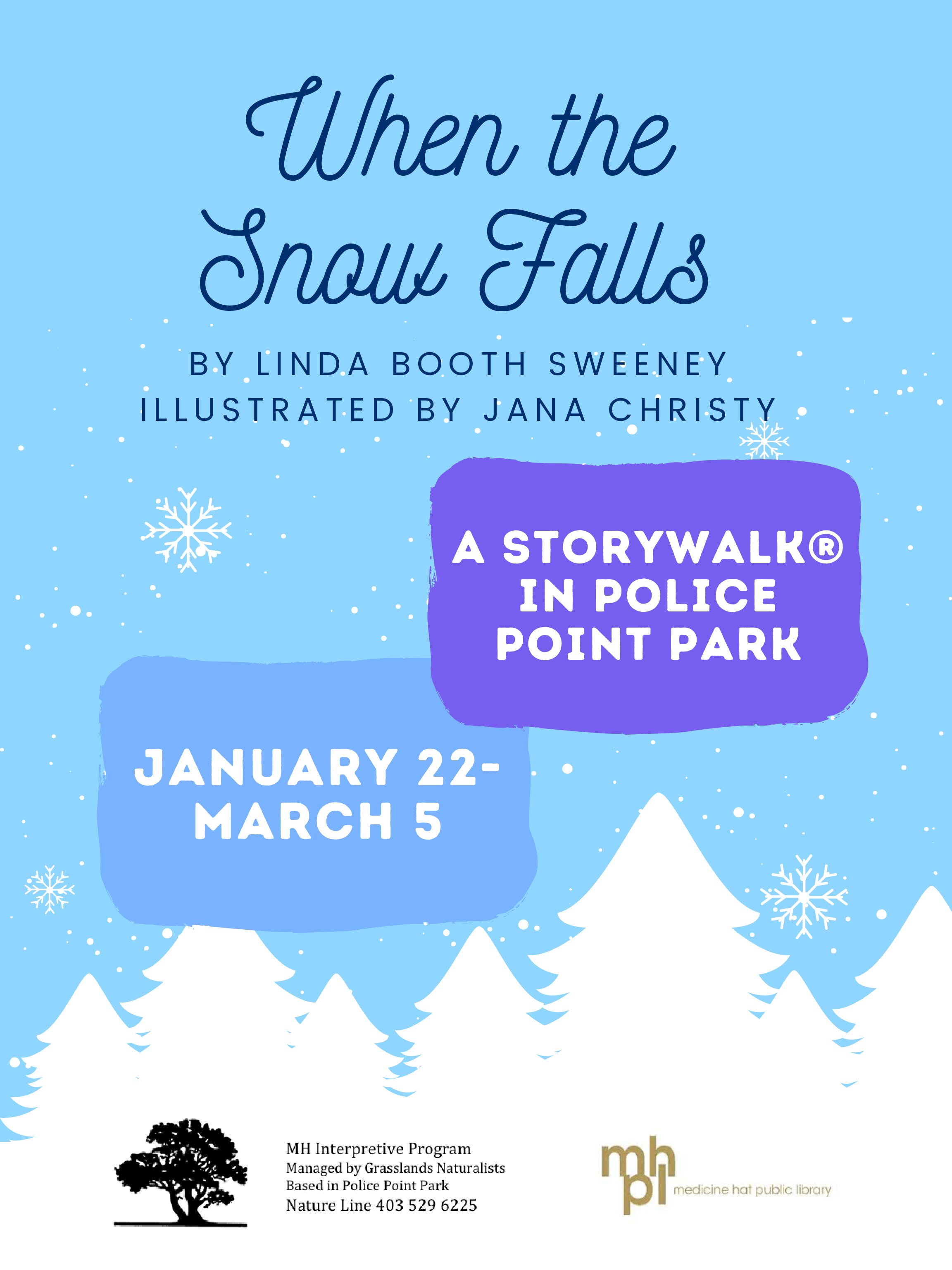 Come start off our New Year of 2022 and enjoy the winter season by attending the launch of our Winter StoryWalk® "When the Snow Falls" by Linda Booth Sweeney on Saturday, January 22. Come to Police Point Park from 10 a.m. – 12 p.m. to enjoy snacks and crafting, graciously being provided by Medicine Hat Public Library (MHPL).
Upon completion of the StoryWalk®, participants may receive a prize coupon that then can be redeemed at the MHPL.
Coupons will be available only during our regular business hours after January 22.
The StoryWalk® is being released in timing with Family Literacy Day on Thursday, January 27, 2022. MH Interpretive Program collaborates together with MHPL in support of outdoor learning opportunities and encouraging fun out-loud reading to reinforce literacy skills.
Ongoing effort between our local community partnerships encourages fun and engaging activities to strengthen relationships within the family.
Come read about what happens IF the snow falls in Police Point Park and enjoy a beautiful Winter morning with a free family-friendly activity through the StoryWalk®! If you cannot make it on Saturday, the StoryWalk® will be available through to March 5, 2022.
Additional information about this and other upcoming events is available through our website (www.natureline.info) or on Facebook (policepointpark). Phone the Nature Centre's Nature Line at (403) 529-6225 during regular business hours – Tuesday through Sunday, 9 a.m. to 5 p.m. all year long.