Coaldale RCMP respond to serious motor vehicle collision
Posted on 18 January 2022 by Prairie Post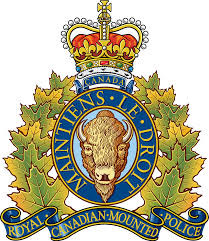 On Jan 18, at approximately 6 a.m., Coaldale RCMP have responded to a serious single motor vehicle collision on Township Road 92 between Range Road 205 and Range Road 210 (Broxburn Road area 1 Mile North of Hwy 3), located half way between Lethbridge and Coaldale.
Fire and Emergency Medical Services are currently also on scene.
The lone adult occupant of vehicle has been declared deceased. The next-of-kin notification is pending.
The RCMP Collision Analyst is attending to assist in the investigation.
The road is closed in the area of the collision scene and traffic is being diverted which is anticipated to continue for several hours.
Weather believed to be a factor in the collision.
RCMP are asking motorists to avoid the area and to drive to the road conditions.
UPDATE:
The preliminary investigation indicates a SUV was eastbound on Township Road 92 between Range Road 205 and Range Road 210, when it lost control and entered the south ditch. The vehicle then travelled a short distance in the ditch prior to striking an embankment.
The driver and lone occupant was an 80-year-old female from Lethbridge, Alta., who was pronounced deceased at the scene.
The next-of-kin has been notified.
An autopsy has been ordered by the office of the Chief Medical Examiner.
The name of the deceased will not be released and no further updates are anticipated.