'Stranger' with ALS to give ultimate gift of organ donation to Medicine Hat man
Posted on 11 January 2022 by adminis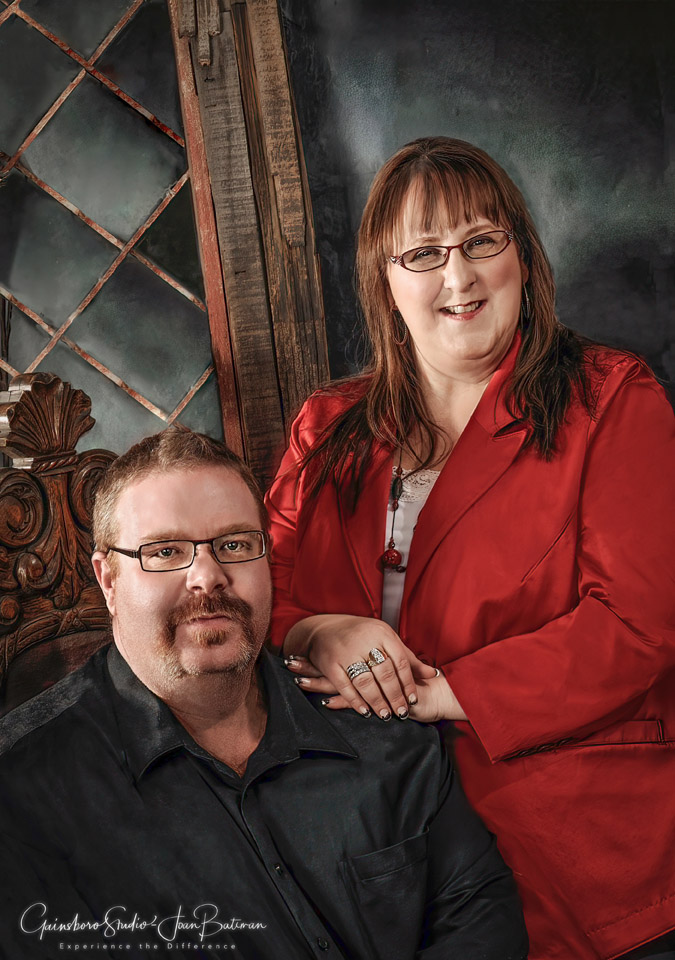 Pat and Lynnette Schile
Add title
Local Journalism Initiative Reporter
Current Medicine Hat residents Lynnette Schile and her husband, Pat were managing a furniture store in Dawson Creek, BC, when they met the man who would change their lives.
"I was doing sales, and I sold this gentleman two sofas he was looking for. As we were talking, we went up to the counter to write it all up. I was talking with him about buying an extended warranty on the sofas that he bought. And he looked at me, and we didn't know this gentleman at all. He looked at me and he goes 'aw, sweetheart, I'm not going to need an extended warranty,'" said Schile. "He says because 'I'm dying, I won't be around long enough to use it.'"
The gentleman, Terry Wilbern, revealed he has ALS, said Schile, and they began to speak a little about her husband, who has beem experiencing kidney failure for six years and the subsequent trials involved with dialysis for the past year and a half.
"Out of the blue, this gentleman says to me, I'm dying of ALS, but my kidneys work fine. He says, I'll be a donor," said Schile who was composed as she spoke about it. "He says I can do one kidney now and I can do the other one when I die. He was willing to be a living donor and then upon his death to the other one. And we just kind of laughed and shrugged it off. I mean, what do you say to somebody that says that, right?"
The interaction remained on her mind for several months, however, before Schile gathered the courage to call Wilbern and see if the offer had been serious.
"I ask them how the furniture was and everything obviously, as well. I said, you know, that conversation that we had about the kidney donation, are you serious about that? He said, 100%," said Schile. "He said, as a matter of fact, he'd already talked to my doctor in Vancouver. And they've said that he could be a donor now, and Pat could have the other one upon his death. We're just floored by it. And he says, I haven't done a lot of good things in my life. And if this is one thing I can do to help another human being before I die, this is what I want to do."
While a visit to Pat's doctors in Edmonton would reveal that the live donation wasn't viable due to concerns that Wilbern wouldn't survive the surgery to remove the kidney, Wilbern still offered for Pat to have both of his kidneys after his death. The couple has remained in touch with Wilbern since then, though Schile mentions that it can be a hard conversation to have, at times.
"Even today, it's very difficult. Because when you phone, it feels like we're waiting for him to die to say, `Okay, thank you very much, here we go,'" said Schile. "Pat had another conversation with him. He came into the store, I guess a few months later with his son. And he and Terry were talking about his having his kidneys when he passes away, and, and his son was actually very uncomfortable with the conversation. Pat just said he reassured him that, you know, look, your dad is doing something very good. I know, it's tough to hear this type of conversation. But you know, he's giving life to somebody else, even though he's dying."
Schile notes that Wilbern has told them he is not an organ donor, and that he is only doing this for her husband. None of his other organs will be donated at the time of his death.
"Honestly, we don't know Terry. We don't know what kind of life he had. We don't know anything about him really other than he's choosing to donate his kidneys," said Schile. "It's like they say, sometimes God puts people in the right place at the right time. Now, the obvious question is, and we don't know any answers to this yet, is he a match donor for Pat, and we do not know. But with the organ donation planned, for Pat to go on the transplant list. We're just waiting for Pat to get on the list."
If Wilbern proves not to be a match for Pat, however, Schile notes that his decision to donate will still have helped her husband immensely.
"If Pat is not a match for Terry, Terry's organs will go to somebody else. …if Terry gives his kidneys and let's say Pat is not a match, but he still gives his kidneys to somebody else," said Schile, "Pat, as soon as he gets on the transplant list gets bumped closer to the top of the list. So he gets the next one that comes available."
Schile struggles to find a way to express how grateful she is for the generosity of Wilbern, who expressed worry when he had not heard from the couple in some time that Pat had decided not to move forward with the transplant or had passed away.
"How do you say 'thank you'? How do you thank somebody for that? I think 'thank you', in today's world is used a lot. I mean, obviously, it's a good thing to say, but how do you thank somebody for giving them a piece of you?" Schile asked. "Terry's generosity and kindness has lived on and will live on whether it be in Pat or in somebody else."