Fort Macleod RCMP investigate fatal collision west of the community
Posted on 3 January 2022 by Prairie Post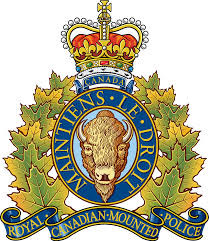 On Jan. 1, at 9:10 a.m., Fort Macleod RCMP responded to a two-vehicle collision on Highway 3, approximately 3 km's west of Fort Macleod.
Preliminary investigation indicates that a passenger car had been travelling eastbound on highway 3 when it entered the westbound lanes colliding with a pick-up truck.
The driver and lone occupant of the passenger car, a 52 year old Lethbridge resident, was airlifted in critical condition by STARS to a Calgary hospital where he sadly died from his injuries.
The driver of the pick-up truck was transported to an area hospital with minor injuries.
Traffic on Highway 3 was redirected for a few hours while RCMP continued to investigate.
All possible contributing factors relating to this collision are being considered, and the collision remains under investigation.
The name of the deceased male will not be released at this time.