Picture Butte RCMP responding to train derailment near village of Barons
Posted on 31 December 2021 by Prairie Post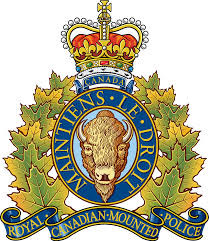 On Dec. 29, at 9:30 a.m., Picture Butte RCMP responded to a train derailment near Highway 23 and Township Road 120 near the village of Barons. 
Fire departments also responded.
The train which was northbound is reported to have had an engine derail and a few empty fuel cars have tipped over. There were no injuries reported.
The derailed engine, as a result of the angle it was resting at, caused diesel fuel to leak from the fuel entry point.
CP Rail as well as a Hazmat Team responded from Calgary.
Traffic on Highway 23 south of the village of Barons continues to be re-routed, northbound traffic at Township Road 114 and southbound traffic at Township Road 120, and is anticipated to continue until tomorrow, Dec. 31, 2021.
For the most up-to-date information on the road closure, please visit 511 Alberta.