Lethbridge County staff earn prestigious provincial award
Posted on 17 December 2021 by Prairie Post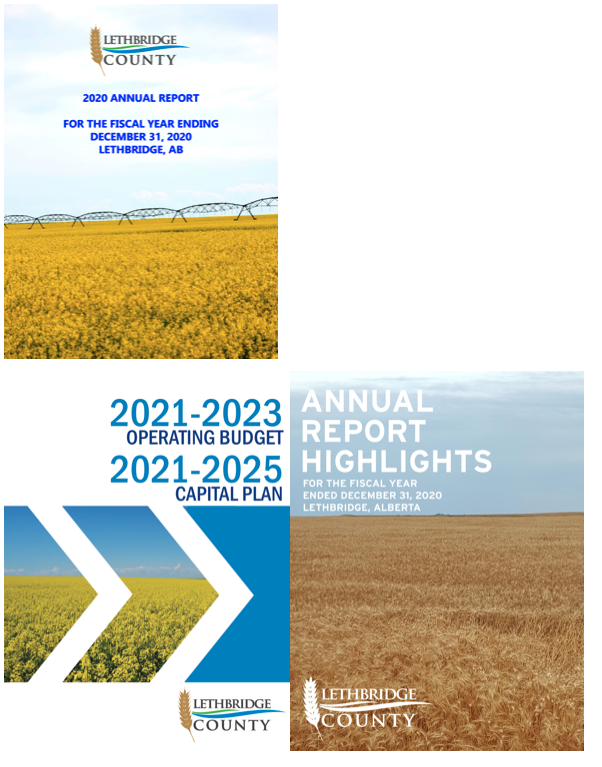 Lethbridge County has once again been awarded the Triple Crown Award by Government Finance Officers Association of the United States and Canada (GFOA) for excellence in financial reporting. The County has won international awards for its 2021 financial publications:
2021 Distinguished Budget Presentation Award for the 2021 Budget document
Canadian Award for Financial Reporting for the 2020 Annual Report document
Popular Annual Financial Reporting Award for the 2020 Annual Report Highlights document
Organizations who achieve each of these awards are recognized with the GFOA Triple Crown Award for Financial Reporting. The County also won the Triple Crown in 2020, among only 11 municipalities in Canada to achieve this recognition.
"We are so proud to have won each of these awards, culminating in the coveted Triple Crown Award," says Manager of Finance and Administration, Jennifer Place. "These are the result of many hours of hard work by staff across several departments to ensure we are being as transparent as possible to our citizens and stakeholders. We strive to make financial reporting accessible and are pleased that GFOA has recognized our efforts."
"These awards represent a significant achievement by our organization," says CAO, Ann Mitchell. "To have won the Triple Crown Award for the second year in a row further highlights our commitment to financial transparency and excellence."
These financial reports are created by the Finance & Administration and Communications departments over the course of the fiscal year and include information on the County's financial position, projected spending, operational activities, and much more.
The award-winning documents are available to view on the County's website at https://lethcounty.ca/p/financial-publications
Background:
GFOA is an international organization representing over 21,000 members and provides best practices, professional development, resources, and practical research in government finance. Entries to their awards program are reviewed by a judging panel and must meet strict program criteria including going above and beyond the standards of generally accepted accounting principles. Criteria are updated on a regular basis to keep organizations current with best practices in financial reporting.