CFSEA announces establishment of Cypress County Community Fund
Posted on 9 December 2021 by Prairie Post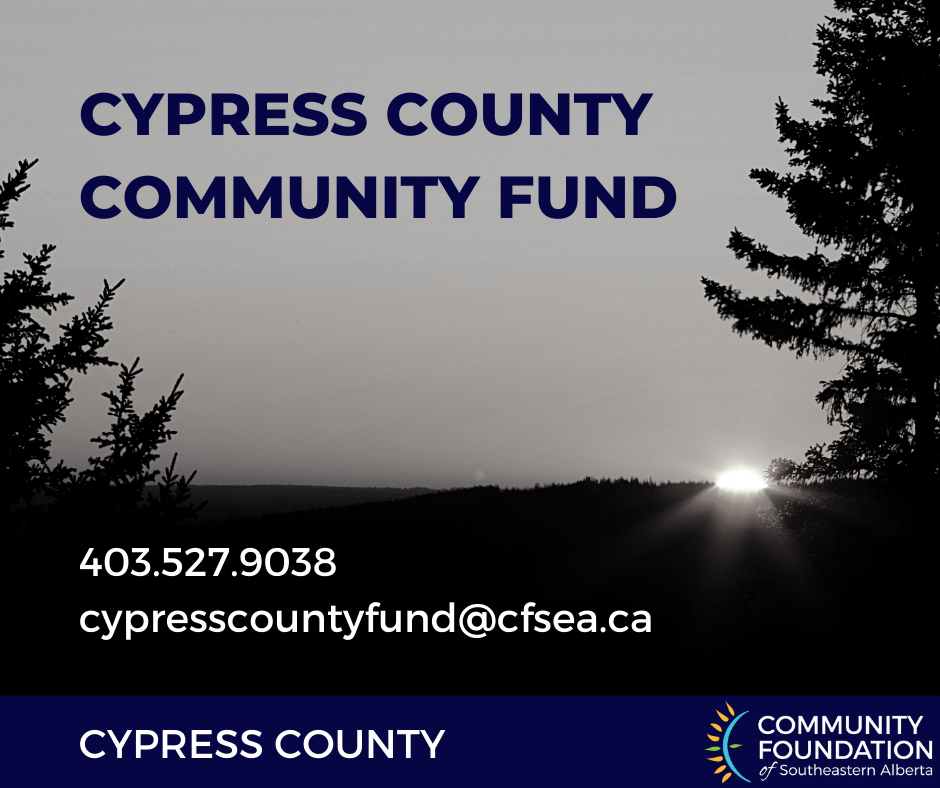 The Community Foundation establishes Cypress County Community Fund.
The Community Foundation announces the establishment of the fourth Rural Community Fund. The Cypress County council made the initial contribution of $10,000 to establish the Cypress County Community Fund, with the CFSEA Board matching an additional $10,000. The community fund will operate using the Community Foundation's charitable status, administration, and financial supports.
A local Advisory Committee will be formed consisting of Cypress County residents which will lead the direction of the fund while providing knowledge and expertise of their community's greatest needs within the County. If interested in joining the Cypress County Advisory Committee, please email CypressCountyFund@cfsea.ca.
Organizations within the Cypress County will continue to apply for grants through the Community Foundation office. Their applications will be reviewed locally by the Cypress County Advisory Committee who will then make their grant recommendations to the CFSEA Grants Committee.
To learn more, connect with CFSEA by calling 403.527.9038 or by visiting https://cfsea.ca/we-grow/rural-community-endowment-funds/