Fire Ban in effect for Lethbridge County
Posted on 1 December 2021 by Prairie Post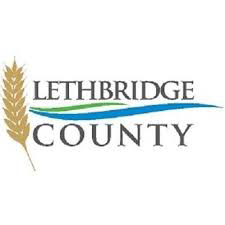 Due to the dry, windy conditions that exist and are forecasted to continue, Lethbridge County has issued a Fire Ban on all open fires within its municipal boundaries.
Under the Fire Ban, all active fire permits are cancelled, and no new permits will be issued until further notice. Burning of any kind is not permitted, including burning anything in a barrel, household garbage, yard debris, etc.
Fires that are contained in cooking or heating appliances fueled by fluids or gasses (gas or propane fueled fire rings, BBQs, stoves, and heaters) are exempt from the ban.
It is a fineable offence to ignite or allow a fire to burn under a Fire Ban.
The Fire Ban is effective as of 9:00 a.m. Wednesday, December 1, 2021.
The public is also advised that due to strong winds overnight, there are several power outages in areas of the County, including south and northwest of the City of Lethbridge. Fortis crews are working to restore power as quickly as possible. Be aware that land lines may be unavailable due to these outages. For updates on restoration times, visit https://service.fortisalberta.com/