Cardston RCMP arrest male on warrants and lay additional charges; commenting about social media opinions
Posted on 29 November 2021 by Prairie Post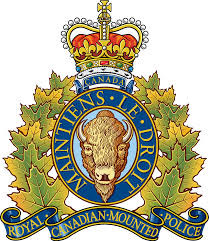 The Nov. 23 arrest of Dylan Bird by a Cardston RCMP officer has been the subject of public commentary on social media.
Photos obtained from the officer's vehicle Watchguard video are being released to the public in an effort to provide additional information and context surrounding this incident.
The Director of Law Enforcement was notified and this matter was deemed out of scope and the Alberta Serious Incident Response Team will not investigate this matter.
"The use of a Conducted Energy Weapon in the interest of public safety is always a difficult decision that is not taken lightly and includes internal reporting requirements. We are conducting an internal review process to gather a full account of what took place during this incident," said an RCMP statement.
The Alberta RCMP believes in processes that seek the facts and it's important that processes taken to assess the actions of all those involved, including the police, are fair, transparent, and defendable. RCMP training, policy, police response, and the member's duty status will be subject to review.
To see a video statement from the Cardston RCMP Detachment, click here: https://www.dropbox.com/sh/i74hfmc7tva6l4c/AACu29SFac8buOkzZH1LHyw1a?dl=0
As this matter now before the courts, the RCMP are unable to provide further information.