Barlow has a lot of work to do with new agriculture critic portfolio
Posted on 26 November 2021 by Ryan Dahlman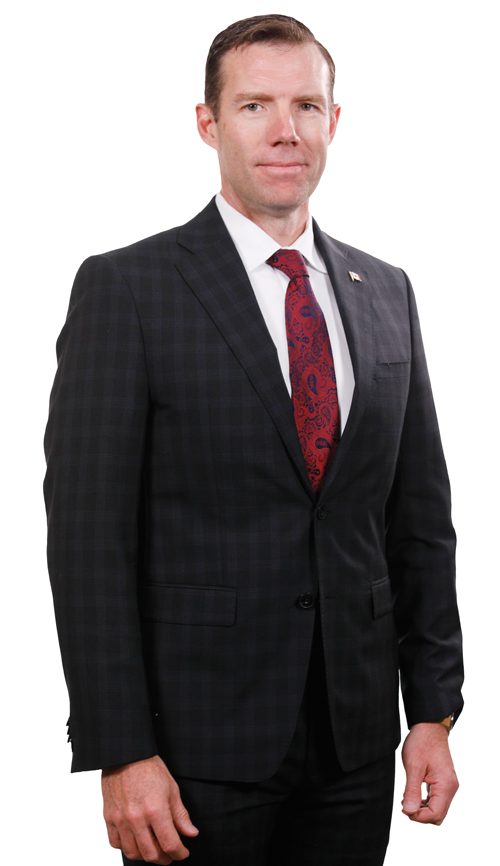 John Barlow
John Barlow has the proud of honour of serving the residents of the federal riding of Foothills.
Now, thanks to Conservative Party of Canada leader Erin O'Toole and party leadership, he has a new portfolio as well.
Earlier in November, Barlow was appointed Shadow Minister for Agriculture, Agri-Food and Food Security, a role he doesn't take lightly.
"Definitely (pleased), never know what you're going to get, but this is something that I definitely wanted," explained Barlow who had been agriculture critic when Andrew Scheer was leader. "A lot of our stakeholders in the agriculture sector, I think we're pushing hard for us as well to be back on that file after a year away so no, I'm proud that we have that position and certainly, you know, it's it's good to have the trust and the confidence of leadership as well."
The former newspaper editor was first elected in a by-election in the riding of Macleod with the retirement of longtime MP Ted Menzie in 2014. He then was elected after boundary realignment in the new riding of Foothills in 2015, 2019 and just this past October.
He has also served as Shadow Minister Employment, Workforce Development and Labour; Interprovincial Trade Critic and was a Shadow Minister of Agriculture and Agri-Food.
He acknowledges how busy and how important the portfolio is to his riding and the country. He is confident the experience he has since his first election in 2015. He notes the people he has surrounding him makes his riding a success.
"I think one of the things that I bring a lot of experience and knowledge in this file. My staff is renowned around around the Hill (Parliament) and across the country industries, in having good contacts," explains Barlow.
"I think the biggest thing is knowing the issues, knowing how important is to make agriculture a priority and obviously, this was this is my riding. I'm really lucky to have some leaders in the agriculture sector who live in my riding so I've got people who I can reach out to at a moment's notice for for questions or advice or insight. These are my constituents so they live this every single day, so I think that's an advantage for me as well; you know, this is my backyard."
Barlow says that the will do the best he can to stay in contact and on top of what the concerns are in Macleod. He acknowledges the role as critic in the Opposition's Shadow Cabinet is a time-consuming job.
"Agriculture is one of the heaviest lobbied positions on the Hill just with so many different stakeholder groups from across the country. So, it definitely means that makes it busier and it's a little bit more difficult to balance sometimes," explains Barlow.
"We do the best we can and we make sure that the riding is always the number one priority."
As far as issues go facing Canada nationally, it is a difficult to narrow it down to just a few. There's a reason there are so many lobby groups as there are so many aspects to modern agriculture in all different regions of Canada.
"It's really hard to pick one issue, because agriculture is so different across the country, different issues, different commodities, agriculture, food processing, manufacturing, food security now has become a big issue, international trade too," explains Barlow. "I think what sets agriculture apart from so many other portfolios is there's so many different ministers and so many different departments: health, trade, finance, obviously agriculture and food, so many different departments in the portfolio sort of have their fingers in that pie. So it's very broad, very diverse, it's a challenge, but that's what I like about it. You know, I enjoy the challenge. And I certainly like working on a lot of different different aspects of it."
Barlow was not happy that Marie-Claude Bibeau is federal Minister of Agriculture and Agri-Food retained her ministerial role. He says it is clear that agriculture has never been a priority for for this liberal government. So I would say what I'll be lobbying her to do is have a more influential voice at the cabinet table." However he says there was a far more concern appointment of Steven Guilbeault, as the Minister of Environment. Critics such as O'Toole and Alberta Premier Jason Kenney are upset that Guilbeault is the new head of Environment. He joined Greenpeace in 1997 and it has been reported that he was arrested four times for his protests including being arrested for scaling the CN Tower in 2001.
He also apparently scaled Premier Ralph Klein's house in 2002 to put up solar panels.
"We've talked in the news about how devastating his employment will be to the energy sector, specifically oil and gas, but I think his appointment is just as dangerous for agriculture," states Barlow. "We have seen the fertilizer issue; he's already talked about reducing methane, potentially have just as a devastating impact on agriculture, so I think the position of the Liberal government has been very clear. Not only not only is energy not a priority, but agriculture is going to be not a priority either, in fact, could be taking steps backwards."