Taber RCMP respond to fatal motor vehicle collision
Posted on 4 November 2021 by Prairie Post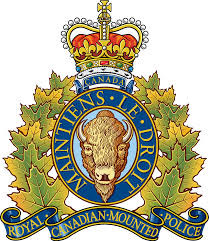 On Nov. 1 at 6:46 a.m., Taber RCMP, along with Municipal District of Taber Fire department and Emergency Medical Services (EMS) responded to a two vehicle motor vehicle collision involving a pick-up truck and a semi-tractor on Range Road 145 and Township Road 100 in the Municipal District (MD) of Taber.
The initial investigation indicates a westbound pick-up truck was travelling on Township Road 100 and entered the intersection at Range Road 145, colliding with the passenger side of a semi-tractor that was northbound.
The adult male driver and lone occupant of the semi-tractor from the MD of Taber was pronounced deceased on scene.
The adult male who was the sole occupant and driver of the pick-up truck from the County of 40 Mile, was transported by EMS to a local area Hospital in critical, but stable condition.
All possible contributing factors relating to this collision are being considered, and the collision remains under investigation by the Taber RCMP, along with the assistance of the RCMP Collision Reconstructionist.