Sask. Cattle Market Update based on the week ending Aug. 18
Posted on 22 August 2023 by Prairie Post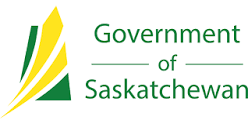 The volume of Saskatchewan feeder cattle sold at auction took a jump last week with Canfax reporting 7,607 head sold over the week. This is more than double the 2,917 head marketed the previous week ending August 11.
Saskatchewan feeder steer and heifer prices are strong with average prices across reported weight categories being between 86 and 162 dollars per cwt above last year.
Average feeder steer prices ranged from $420.00 per cwt for the 400-500 lb weight category to $307.20 per cwt for the 900+lb weight category.
Feeder heifer prices ranged from $386.25 per cwt for the 300-400 lb weight category to $290.00 per cwt for the 800+lb weight category.
The Canfax price for Alberta fed steers reported on August 18 was $232.73 per cwt. This was down $1.91 per cwt compared to the last reported price of $234.64 per cwt on August 11.
Prices of Alberta cows reported on August 18 were up compared to August 11. The price of D2 cows increased on average 2.83 per cwt from the week prior to average $150.33 per cwt. D3 cows were up similarly 3.00 per cwt over the prior week, ending the week at an average of $134.00 per cwt.
Canfax recently released the August 1 cattle on feed report. There were 847,960 Alberta/Saskatchewan cattle on feed on August 1 compared to 910,182 on July 1 which are 95 and 92 percent of a year ago, respectively. There were 95,352 cattle placed on feed in July (56% above 2022) which is the third highest July in 20 years (not above the 2021 drought).
US Choice beef cutout prices (600-900lb.) for the week averaged US$310.40 per cwt, up 2.6 per cent from the previous week. The choice beef cutout price was 17.3 per cent above the same week a year ago when it averaged US$264.58 per cwt. Lower production is having a positive impact on the price of beef.