Swift Current Research and Development Centre hosting Organic and Low-Input Field Day later this month
Posted on 4 July 2023 by Prairie Post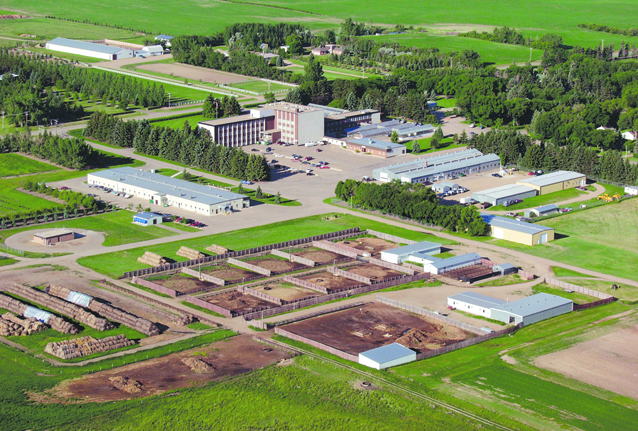 Contributed by Myriam R. Fernandez, Ph.D.
The Organic and Low-Input Field Day, to be held at the Swift Current Research and Development Centre (SCRDC) on July 27 (full day, free of charge), and co-hosted by the Organic Research Program, SaskOrganics and the Advisory Committee on Organic Research at SCRDC.
There will be several presenters in the morning (at the field tour) and afternoon (indoors). More information on this event can be found by clicking on the Registration Link in the poster. Please contact us if you have any questions. It is a free event
Pre-registration closes July 26th at Midnight. https://www.eventbrite.ca/e/organic-and-low-input-field-day-tickets-669450453327?aff=oddtdtcreator
Registration and networking 8 a.m.-8:30 a.m. CST. Departure for fields at 8:30 a.m. sharp.
Program is subject to change.
Field tours and presentations (outdoor and indoor) on topics including:
● Organic intercropping and following sole crop ● Organic cover crops and following cash crop ● Organic living mulch and following grain crop ● Contribution of oat to soil fertility and growth of subsequently-grown crops under organic management ● Differences in pH between organic & non-organic soil ● Greenhouse gas measurements in crops ● Biocontrol of pathogens ● Organic Farming – can it reduce disease issues? ● Glyphosate in organic soils ● On-Farm Climate Action Fund
● Grasshoppers: resistance in different crop species; research and management in organic production; SaskOrganics Grasshopper Survey report ● Saskatchewan Crop Insurance Corporation update on program changes and grasshopper claims ● Organic Biopesticide Solutions: addressing supply gaps
And networking until 5 p.m.
Things to pack: to ensure you are adequately prepared for the field day, please pack the following:
• Water bottle. There will be a water refill station in the Quonset. Beverages can also be purchased from the food truck.
• Hat, sunscreen, bug spray and/or protective clothing
• Rain jacket, umbrella, rubber boots (if there is a chance of rain)
• Footwear suitable for walking in the fields
• Your Lunch or money for lunch at the Food Truck: There will be two options for attendees' lunch:
Attendees can enjoy some food and drinks from Prairie Dawn Roadhouse Food Trailer which will be onsite. Attendees are free to pack their own lunch, if you do not want to buy from the Food Trailer. Accepted payments at Food Truck is the cash only.
No refrigeration will be provided so if you are bringing your own lunch, please pack it in a cooler with ice.
Please note that SaskOrganics is conducting an anonymous survey on grasshoppers to quantify the extent to which they are an issue for organic growers in SK (damages, financial losses, experience with crop insurance, etc.), which will inform SaskOrganics when speaking with government, SCIC, researchers, product manufacturers, and others.
This survey is for SK producers only due to the questions specific to SCIC. Results will be presented by SaskOrganics at the Organic and Low-Input Field Day (see poster). To participate in the survey go to: https://mailchi.mp/e450b980f642/grasshopper-survey-2023 by July 16.
Note that a webinar on A Systems Approach to Organic Agricultural Production will be conducted by Martin Entz, PhD, Dept. of Plant Science, U. of Manitoba, on July 14, , 9-10 a.m. CST. For more information and to register (free of charge), go to: http://www.saskorganics.org/events