Saskatchewan Cattle Market Update on March 27
Posted on 27 March 2023 by Ryan Dahlman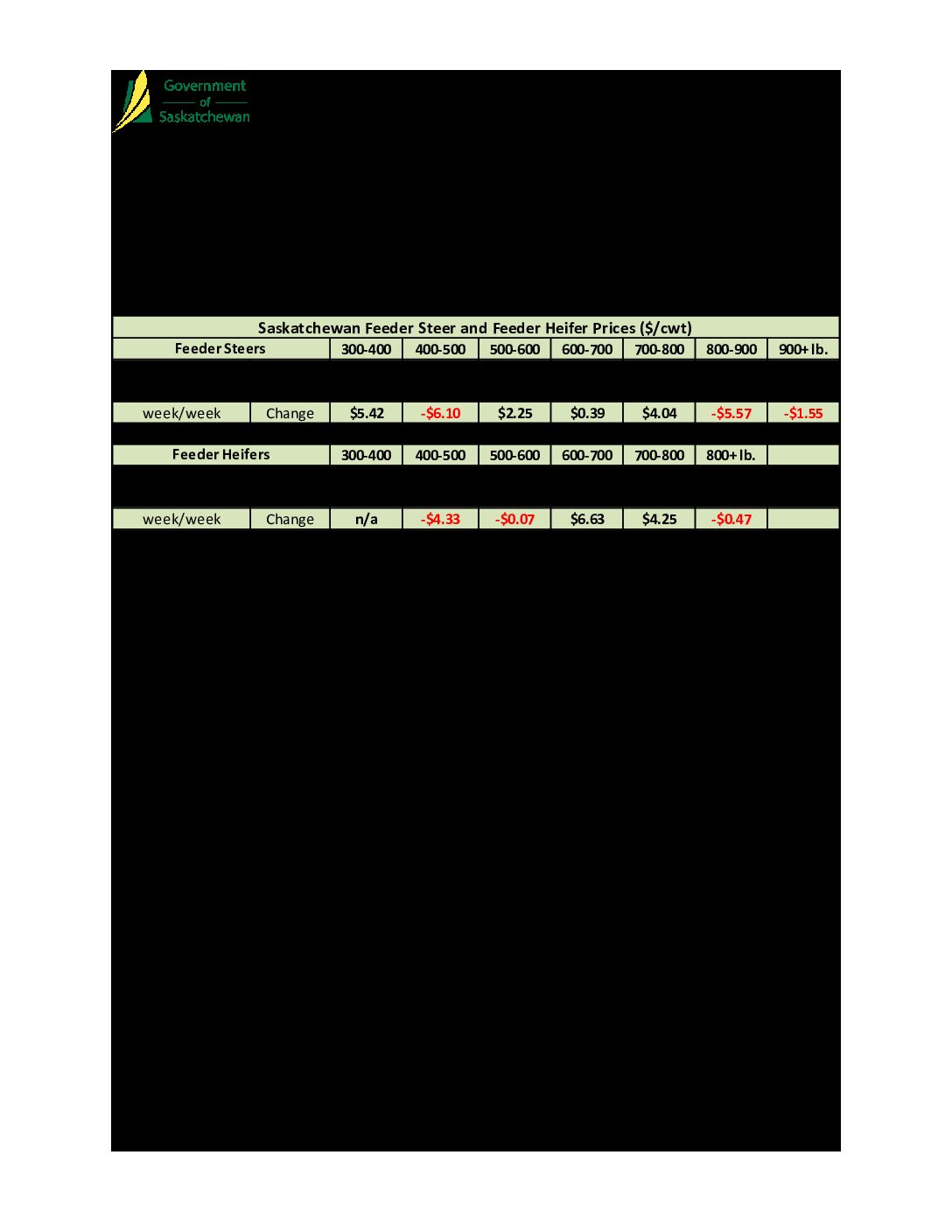 Please find attached the Saskatchewan Cattle Market Update based on reporting from the week ending March 24, 2023. Some highlights include:
· Canfax reported Saskatchewan feeder cattle volumes at 10,260 head sold over the week, below the 12,255 head marketed the previous week.
· Prices for Saskatchewan feeder steers and heifers were mixed last week, compared to the previous week.
o Saskatchewan steers ranged from $360.25 per cwt for the 300-400lb weight category to $236.25 per cwt for the 900+lb weight category.
o Saskatchewan feeder heifer prices ranged from $295.30 per cwt for the 400-500lb weight category to $227.97 per cwt for the 800+lb weight category.
· Alberta cow prices were up again compared to the March 17 reporting. The price of D2 slaughter cows increased $2.28 per cwt from the week prior to average $134.36 per cwt. The price of D3 slaughter cows was up $0.50 per cwt to average $113.80 per cwt.
· The Canfax price for Alberta fed steers reported on March 24 was $210.42 per cwt. This was up $2.52 per cwt compared to the last reporting of $207.90 per cwt on March 17.
· The March feeder cattle futures were up US$0.800 per cwt last week to settle Friday at US$189.650 per cwt. while the April 2023 contract was up slightly (US$0.150 per cwt), week-over-week, to settle Friday at US$194.800 per cwt.