Cabri author shares beauty of harvest experience in new storybook
Posted on 16 November 2022 by Ryan Dahlman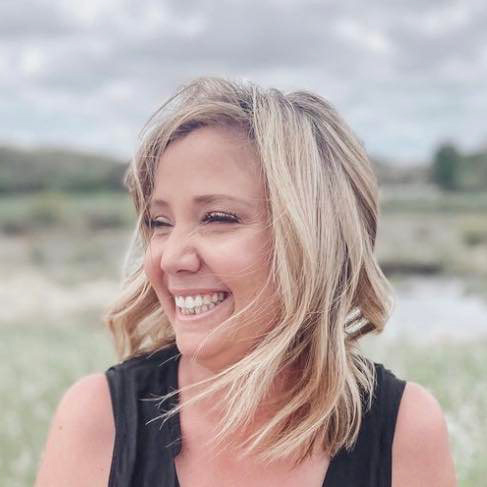 Cabri author Kendall Wicks Submitted photo
By Matthew Liebenberg
A new storybook by Cabri author Kendall Wicks gives readers a glimpse into the beauty and excitement of the harvest experience on the prairies.
A Harvest Story is published by Agriculture in the Classroom Saskatchewan (AITC-SK) and has been well received since its release in early October during Agriculture Month in Saskatchewan.
"I'm pretty excited and really proud that it's out and in the hands of people," she said. "I'm getting lots of pictures sent to me from families of their kids reading it. Agriculture in the Classroom sent out class sets around Saskatchewan and I've heard from some friends that their kids got class sets. So that's pretty cool too."
A news release by AITC-SK on Oct. 24 about the new storybook mentioned that this has been one of their most successful resource launches and there has been a "phenomenal" demand from teachers for this publication.
"I think Agriculture in the Classroom has done a really good job of promoting the book," Wicks said. "It is a very unique book, because it is all about harvest on the Canadian prairies and there really isn't anything else out there like that. It talks about weather, it talks about where does the wheat go, and that the farmer never really will know. They just grow it and they know that they're feeding the world."
She is a science teacher at Cabri School and grew up on a grain farm. She now lives with her husband and 13-year-old son on the family farm.
She was inspired to write about combines and harvest when her son was a young boy. He always asked for books about combines, but there were few available and most were written from an American farming perspective with references to harvesting corn and with corn headers on combines.
"He was about two years old when I went downstairs one night and I wrote a poem," she recalled. "It basically started out as a poem, and then it sat there for 10 years before my mom encouraged me that I should be reaching out and seeing if someone would be interested in publishing it as a children's book. And so during COVID I finally took the time and I did that."
She shared this poem with family members over the years and even turned it into a photo album, which she gave as a Father's Day gift to her dad, father-in-law, and her husband. This photo album was sent to AITC-SK when she began looking for a publisher, and they loved it.
The different stanzas of the poem became the text used on pages of the storybook along with colourful and vibrant illustrations by Saskatoon illustrator Lesia Karalash, who grew up on a farm. Wicks felt it was important to use an illustrator from Saskatchewan.
"Lesia has just done a really beautiful job," she noted. "She even included things like the northern lights. So the illustrations are quite beautiful."
The original poem relates to her own experience of growing up on a farm, but she felt it was important that the storybook should have a wider scope and should reflect the harvest experience in different parts of the province.
"That's where a little bit of wording was changed," she said. "Although the story was written about my family farm, we wanted it to appeal to everybody. There are red equipment and green equipment, and women driving combines and all different kinds of people represented on all different kinds of farms. There are some more northern looking farms, not necessarily just these of the southwest. We wanted to make sure when anyone in Saskatchewan reads it, they could say that looks like where I live."
Although this is a storybook for children, she felt it will also appeal to adults. She received a variety of responses from adults. Some told her they really connected with the book, because they grew up on a farm. Another person was reminded of a grandparent when reading the book and others said it will be a keepsake for grandkids.
"I hope that people take away that farming isn't just a business," she said. "It's a passion and it's something that families share. There's nostalgia about harvest time and it's just a really special time. I hope that farmers and non-farmers just take a minute to read the book and realize that farmers put a lot of faith in what they do. There's so much in farming that's out of your control. Every year when you plant those seeds, you're really just doing it with a whole lot of faith and I hope readers feel that when they read the book."
It was an exciting experience for Wicks to collaborate with AITC-SK and to become a contributor after many years of using AITC resources in her classroom.
"They do such a great job of sending out resources to kids and books that a teacher can just pick up and use the next day," she said.
The publication of this storybook was made possible through donations from individuals and rural municipalities. A dedication page at the back of the book acknowledges their contributions.
A Harvest Story is available as a free resource to teachers, who can order copies online through the AITC-SK website (www.aitc.sk.ca). Copies of the book can be purchased from Wicks through her Facebook page, and it is also available at Brick + Mortar in Regina and The Fill in Swift Current.