Sask. cattle Market Update based on the week ending August 26
Posted on 29 August 2022 by Prairie Post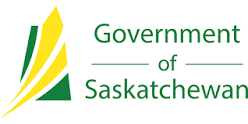 Please find attached the Cattle Market Update based on the week ending August 26, 2022. Some highlights include:
• Canfax reported a total of 3,692 head of cattle sold in Saskatchewan last week, down from 4,794 head the previous week. There were 6,944 head marketed during the same week last year.
• Feeder steer prices were mainly higher across the middle weight categories when compared to prices reported the previous week. Prices ranged from $292.17 per cwt for the 300-400lb weight category to $217.00 per cwt for the 900+lb weight category this week.
• Average weekly prices for Saskatchewan's feeder heifers were higher across the limited weight categories reported when compared to the previous week. Prices ranged from $213.17 per cwt for the 500-600lb weight category to $205.33 cwt for the 800+lb weight category.
• The August and October live cattle futures contracts settled Friday at US$140.800 per cwt. and 143.050 per cwt. respectively, both down from the previous week.
• Choice beef cutout prices (600-900lb.) for the week averaged US$263.29 per cwt, down US$1.29 per cwt or 0.5 per cent from US$264.58 per cwt the week of August 20. Beef cutout prices are considerably lower (24.1 per cent) from the same week a year ago when they averaged US$347.02 per cwt.