Doc's Town was buzzing July 17
Posted on 27 July 2022 by Matthew Liebenberg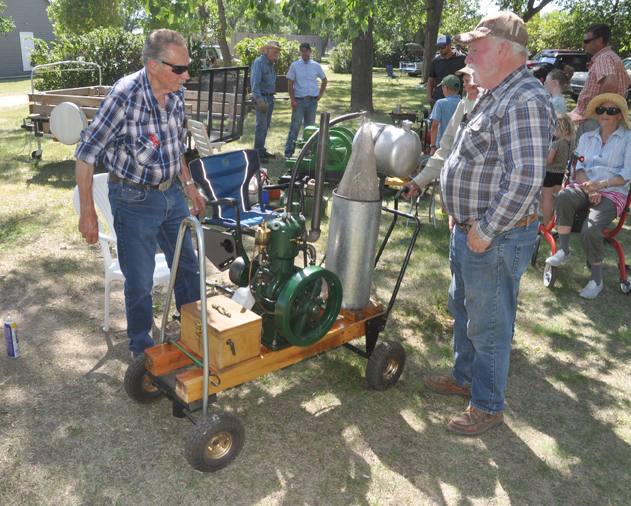 Cliff Weber (at left) of Swift Current with one of his stationary engines on display at the Doc's Town event, July 17.
Visitors were treated to an entertaining afternoon with several activities at the Doc's Town Heritage Village in Swift Current, July 17.
Blacksmiths participated in a hammer-in at the old William Ball blacksmith shop. There was an antique tractor and classic car display as well as a stationary engine show in nearby Hansen Park. The old tractors were fired up at 4 p.m. for a parade of vehicles through Doc's Town, known as the Parade of Power. Doc's Town is located at Kinetic Exhibition Park.
The buildings are open 1-5 p.m. on Saturdays and Sundays until Sept. 4, and admission is free. Special programming takes place every Sunday afternoon until Aug. 14.
The popular Country Pleasures tea room is open every weekend and the blacksmith's forge is in operation on Sundays.