Plant protein sprouting new roots in Alberta
Posted on 30 May 2022 by Prairie Post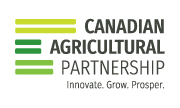 Contributed
PIP International, a Canadian-based agrifood company, is celebrating the opening of a new $20-million pea-processing pilot facility in Lethbridge.
In partnership with the federal government, Alberta's government awarded PIP $1 million through the Canadian Agricultural Partnership to support engineering and the purchase of processing equipment for the pilot facility.
The facility, which was previously a mid-sized craft brewery, was converted into a fully commercialized pea processing and testing centre.
As part of a two-phase project, the pilot facility is the first step in testing PIP's new innovative extraction technology that will significantly improve the quality, purity and environmental impact of the protein isolates before scaling up production.
"With Prairie farmers producing such a large percentage of Canada's pulse crop, the opportunities to process these crops and create new, higher-value products closer to home are enormous. The Government of Canada's investment in this innovative pilot facility will redefine plant-based protein for the region, support our economy and continue to position Canada as a global leader in sustainable production," said Marie-Claude Bibeau, federal Minister of Agriculture and Agri-Food in a prepared statement.
"With demand for plant-based foods increasing globally, investing in PIP's pilot facility is part of a larger strategy to grow and diversify Alberta's emerging agri-food sector. PIP's new pilot facility is a stepping stone to a larger investment that will create new jobs and help grow Alberta's budding plant protein sector," said Nate Horner, Minister of Agriculture, Forestry and Rural Economic Development
The first phase of the project received funding through the Emerging Opportunities program under the Canadian Agricultural Partnership, which supports strategic initiatives that contribute to significant sector growth and job creation in Alberta.
"I am thrilled that PIP International has chosen Lethbridge to call home for their pilot pea processing and future large-scale production facilities. This kind of investment speaks to our city's ability to attract big business and economy builders to the region while providing a stable and prosperous outlook for our future," said Blaine Hyggen, mayor, City of Lethbridge
Future investment in Lethbridge.
Phase 2 will establish a new $150-million yellow pea protein facility in the heart of Canada's premier food corridor in Lethbridge. Construction of the facility will begin in late 2022.
Once operational, the facility will create 100 new jobs, process about 126,000 tonnes of yellow peas annually and support more than $75 million in annual pea contracts for local and regional growers.
"PIP appreciates ongoing government support that encourages further investment and growth in the agri-food industry. These funds were key to meeting fall 2022 protein isolate deliveries demanded by several plant-based multinational companies. Our pilot plant ensures the market will be ready and primed for the large production volumes of our UP.P™ protein isolate in 2023, added Christine Lewington, CEO, PIP International.
Quick facts
• The Canadian Agricultural Partnership is a five-year, $3-billion commitment by Canada's federal, provincial and territorial governments that supports Canada's agriculture, agri-food and agri-products sectors. This includes a $2-billion commitment that is cost-shared 60 per cent federally and 40 per cent provincially/territorially for programs that are designed and delivered by provinces and territories.
• Programs and activities are focused on:
◦ growing trade and expanding markets
◦ innovative and sustainable growth of the sector
◦ supporting diversity and a dynamic, evolving sector
• In Alberta, the Partnership has committed a federal-provincial investment of up to $406 million over five years towards strategic programs and services that are aligned to national objectives and tailored to priorities in Alberta.